Pebble has returned to Kickstarter for a third time with two new smartwatches, which this time come packing fitness-tracking capabilities. The Pebble 2 and Pebble Time 2 have launched on the crowdfunding platform alongside a new activity-monitoring wearable from Pebble called the Core, all of which are expected to arrive during the tail end of 2016.
The original Pebble became the most-funded Kickstarter campaign ever when it arrived on the platform back in 2012. The smartwatch won the affections of users with its days-long battery life – better than what most mainstream rivals were proposing – intuitive interface and customisable design. Two years later the Pebble Time came along, again setting a benchmark in Kickstarter history and once more showing companies like Samsung and Apple how a smartwatch should be done.
It now looks as though Pebble is hoping for a hat-trick in 2016 with the Pebble 2 and the Pebble Time 2. Both devices have been given aesthetic tweaks while retaining the water-resistance and long-wearing battery life of previous Pebble watches. However, the biggest changes come in the form of heart-rate sensors and a built-in mic for voice control, both of which are new to the series.
While previous Pebble watches have come with activity-tracking features, the addition of a heart-rate sensor means Pebble's new devices will be able offer more robust health monitoring. Both watches promise to deliver stats on steps taken, calories burned, resting heart rate and sleep quality through an updated version of the Pebble Health fitness app.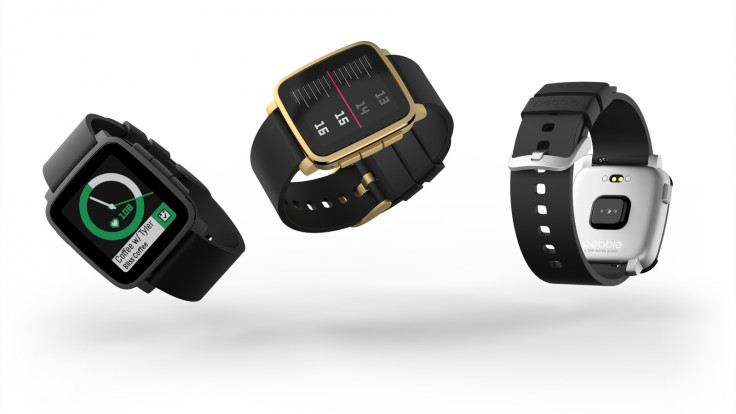 The Pebble Core, meanwhile, is for the real fitness enthusiasts. The iPod shuffle-esque wearable clips onto your clothes and features both GPS tracking as well as a built-in 3G modem, meaning you can take it on a run and it'll track your activity without you having to take your smartphone along for the ride.
Core will sync up with fitness apps like Google Fit and Runkeeper and you can also stream music to the device directly from Spotify, or load your favourite running mixes onto its 4GB internal storage. There's even an SOS button that will send out your GPS location in case you get lost.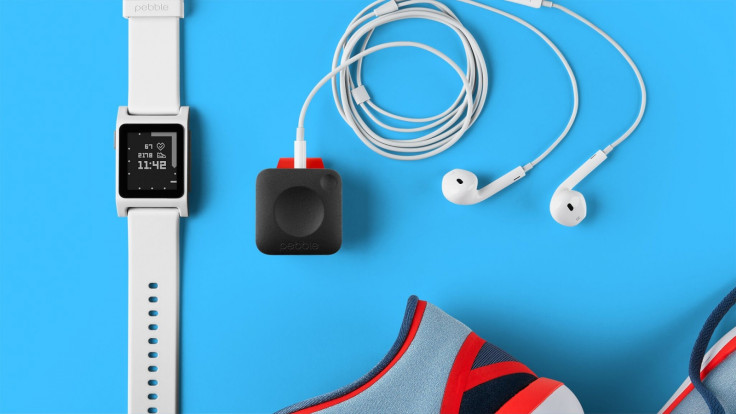 As well as the regular Core, Pebble is also releasing a "hackable" model that can be customised to make it sort of smart universal control, allowing you to do things like order an Uber, unlock your car/ garage and control various other connected devices at the press of a button.
The Pebble 2, Pebble 2 Time and Pebble Core are now open for pre-order on Kickstarter, with prices starting at $99 (£68, €89), $169 (£115, €152) and $69 (£47, €62) respectively. The campaign has already shattered its $1m funding target: at the time of writing, backers have pledged over $6.2m to the project.