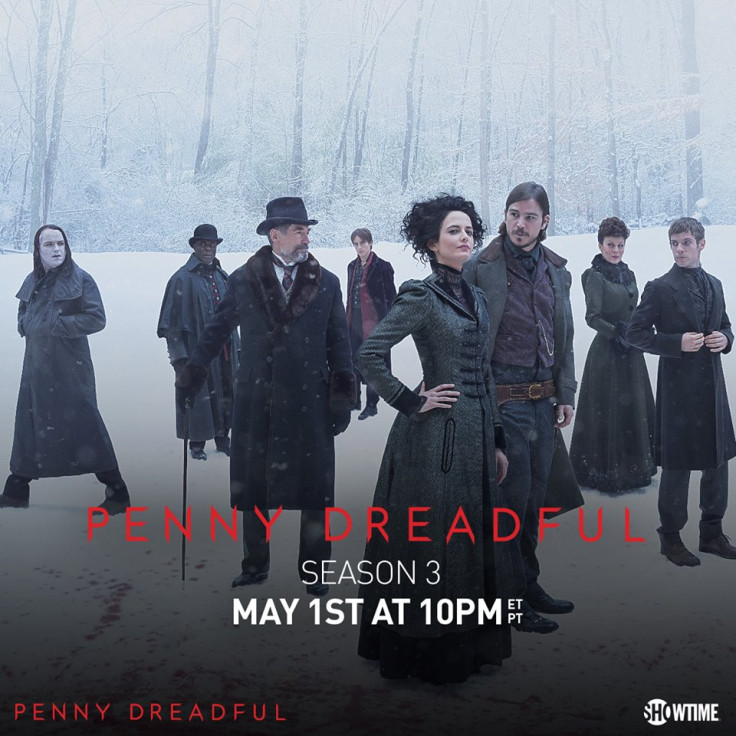 Filming of the British-American horror drama Penny Dreadful season 3 has ended, but fans will have to wait for a few more months as the show is likely to premiere in May 2016. Producer Christopher King shared some exclusive clips and behind-the-scene footage of Showtime's Gothic horror thriller, while he announced they wrapped up filming.
King shared a series of images and videos updating fans about the filming. Check them out below:
"That is a wrap on Season 3 of #PennyDreadful. Thank you to all the wonderful people of #Almeria," he captioned a picture while announcing the production status.
Although the show is about London in early 1800s, the upcoming season features sequences, which were shot in desert of Almeria, Spain. According to the synopsis, the show is adding Wes Studi as a new series regular, who will play the character of Kaetenay, a Native American with deep a connection to Ethan (Josh Hartnett). Later on the show, Kaetenay will become an ally to Sir Malcolm (Timothy Dalton).
The horse chasing scene, probably is how the show producers wanted to introduce the latest character on the show. In season 2, Vanessa (Eva Green) and Ethan formed a deep bond with Sir Malcolm and Dr Frankenstein to fight the evil forces from taking their souls. In the final episodes of the previous series, Ethan told the Scotland authorities that he has killed several people at the Mariner's Inn where he turned into a werewolf. As a result he would be deported to America where he will encounter a Native American group.
It remains to be seen, how the new Native American character will held Ethan and Dr Malcolm to rescue Vanessa.
Penny Dreadful will premiere on 1 May on Showtime in the US. UK broadcaster Sky Atlantic is yet to announce the premiere date for season 3.