Periscope named best iPhone app of 2015 by Apple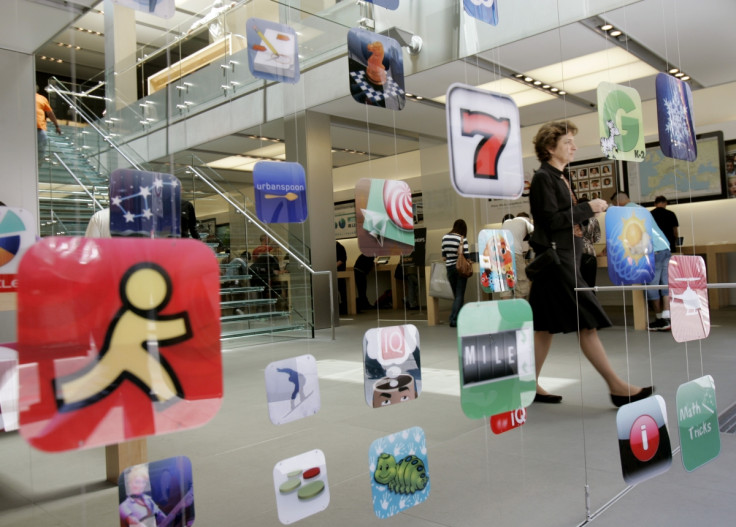 Live video-streaming app Periscope has been named iPhone app of the year by Apple. The Cupertino-based company also named Lara Croft GO, a spinoff of the Lara Croft video game series, as the game of the year.
Children's education app The Robot Factory was named best iPad app, while the title of most innovative app of the year went to Workflow.
Periscope lets users broadcast live video through their iPhones via the internet and was acquired by Twitter in January 2015, two months before its launch.
"When we launched Periscope this past March, we had no idea what to expect," Periscope said in a blog post on 9 December.
"We certainly hoped people would like what we had built, and would find value in using it. But we never expected our idea would be supported this much, or grow this fast. We certainly never expected to receive such high honours as this."
'Pushing the envelope'
Eddy Cue, Apple's senior vice president of internet software and services, told Mashable: "I continue to be really impressed with the types of apps that are getting created.
"You think everything that's been created has been done and then people continue to innovate and push the envelope across all the apps."
Having an app hand-chosen by Apple editors provides a huge boost to its developers, as it dramatically enhances the chosen app's visibility on the App Store.
The iOS App Store has more than 1.5 million apps, and over 100 billion copies of apps have been downloaded.
Apple, which takes 30% of all revenue generated from apps, does not divulge the criteria it uses to compile the editor's choice and best-of-year lists.
Apple's top 10 iPhone apps of 2015:
1. Periscope
2. Enlight
3. Robinhood
4. Workflow
5. Instagram
6. HBO NOW
7. Hopper
8. Darkroom
9. Lark
10. The Everything Machine
Apple's top 10 iPhone games of 2015:
1. Lara Croft GO
2. Fallout Shelter
3. Mr Jump
4. Dark Echo
5. Warhammer 40,000: Freeblade
6. Hearthstone: Heroes of Warcraft
7. Vainglory
8. Dungeon Boss
9. Puzzle Craft 2
10. PAC-MAN 256
© Copyright IBTimes 2023. All rights reserved.