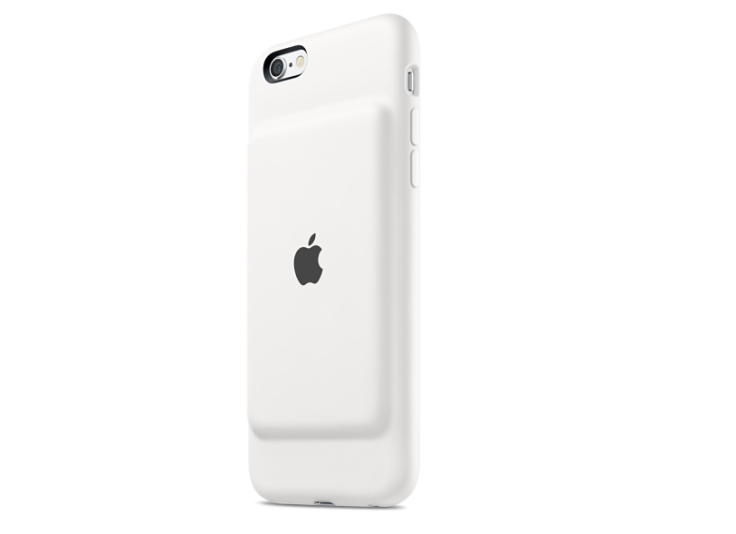 If, like us, you are accustomed to your iPhone running out of juice after just a day's worth of use, help is at hand thanks to Apple, which has released a new Smart Battery Case to help extend the life of your smartphone for a further 25 hours.
The Smart Case, which acts as both a cover and an external battery for the iPhone 6 and 6s, is the first official integrated battery pack to arrive from Apple since the original iPhone in 2007, according to Apple Insider. The official specs for the case have not been released, but Apple claims it is good for extending talk time up to 25 hours, audio and video playback up to 20 hours or internet browsing up to 18 hours.
There have been plenty of third-party battery accessories for iPhones, but none has looked as sleek and subtle as this. With any external battery add-on you are going to increase the waist size of the device, but Apple has clearly tried its best to keep things as minimalist as possible. The silicone case features a hump at the rear that takes up around two-thirds of the total space and owners will get a battery status report on the iOS lock screen.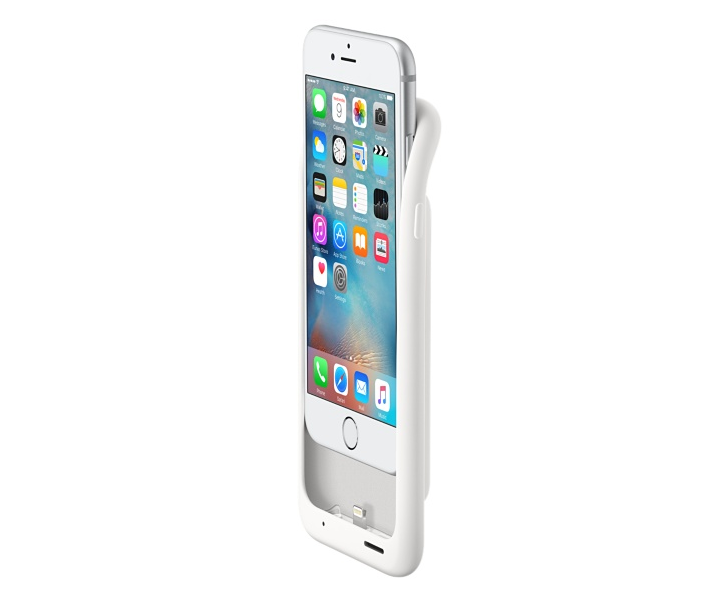 Apple claims its case is smarter than other third-party ones as it includes an antenna so signal performance isn't affected by the new battery slapped on the back, which is something that other cases can suffer from.
Sadly, for iPhone 6s Plus owners hoping to get some extra battery life to power that massive display they are out of luck – Apple has not released a Smart Battery Case for this model as of yet. The Smart Battery Case is available in white or Charcoal grey for £79 ($99) and can be ordered from the Apple Store.