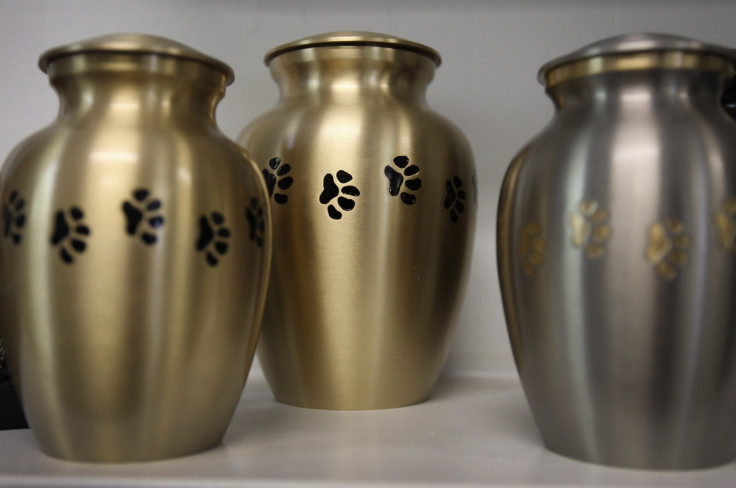 The owner of a pet crematorium was fined after he was found to have given pet owners the ashes of random animals instead of their cats and dogs. Allan McMasters, 52, was caught after trading standards officers checked several freezers at Swan Pit Pet Crematorium in Staffordshire stuffed with animals such as chickens, iguanas and even a horse.
During the searches in November 2014, trading standards officers from Staffordshire County Council said they found bin liners and cement bags full of ashes.
McMasters, pleaded guilty at Cannock magistrates' court to a series offences relating to fraud and animal by-product regulations after giving customers random ashes instead of their own pets. One customer who gave her cat to the crematorium was found to have received the ashes of a horse while others did not receive any at all, the court heard.
District judge Jack McGarva said: "It's horrible and far from what your customers would have expected you to have done. You cannot put a price on the distress they have suffered. This was about an abuse of trust, not what you were paid. Pets can be very dear to people, they form close relationships over a long period of time.
"Those owners trusted you to deal with their pets in a very distressing situation in a manner that would respect the dignity of their pets. You completely failed in this. You continued to take animals in knowing full well you couldn't deliver what you promised."
The court heard how McMasters originally only cremated dead horses, but moved to take in smaller animal. As the carcass of one horse can take up to 12 hours to incinerate, he was unable to cope with the increased demand.
Paul Jenkins, defending, said: "For a one-man band, it's easy to see where the difficulties were going to lie, particularly with smaller animals, and it was that side of the business that went by the board." McMasters pleaded guilty to five charges of fraud relating to knowingly returning the wrong ashes to clients and four charges of failing to comply with animal by-product regulations relating to the way the horse carcasses were kept.
He was sentenced to 200 hours of community service and ordered to pay £6,435 ($9,813) in costs and compensation, including £500 to each of four known victims.
McGarva added: "I have seen the photographs taken in evidence at the crematorium, and it looked like something out of a horror film, with dead animals everywhere. Members of the public trusted that their pets would be dealt with in a manner that respected their dignity. You knew full well that you could not provide what you promised to do, and it is this abuse of trust that makes this case so serious."