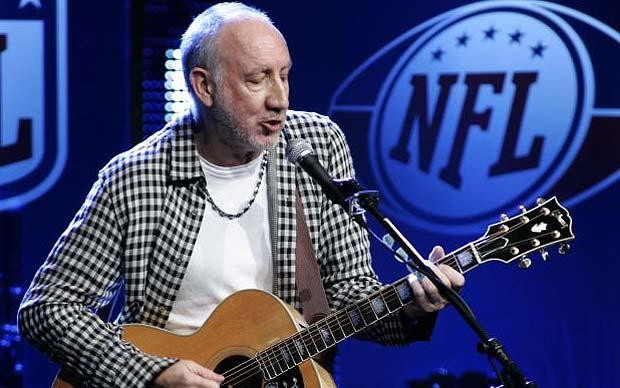 Pete Townshend, The Who's guitarist, has revealed that he thought about committing suicide after his arrest for child pornography.
Speaking out for the first time since he was cautioned by police and put on the sex offenders' register in 2003, the 67-year-old rock star admitted that he regretted his decision to "research" child abuse in an attempt to help victims.
In an interview with The Times, which is serialising his memoir, Who I Am, he explained that as a result of his own disturbed upbringing he developed "white knight syndrome - an attempt to be seen to be the one that's helping".
"I had experienced something creepy as a child, so you imagine: what if I was a girl of 9 or 10 and my uncle had raped me every week? I felt I had an understanding, and I could help," he said.
Townshend, a founder of the sexual and domestic abuse charity Double O, has always fiercely denied using child porn for pleasure and insisted in 2003 that he was not a paedophile.
The star maintains that he only paid £7 to download images of abused youngsters to prove that British banks were complicit in channelling the profits from paedophile rings.
Even though police found nothing incriminating against him when they confiscated his computers and files, he says he felt suicidal when the story went public.
"If I'd had a gun I would have shot myself, just to escape the lynching" he writes in his autobiography.
Asked why he had not spoken out sooner, Townshend said: "Because there was no sense of 'the truth will out'.
"I've had the misfortune to read online comments where I'm judged as a paedophile because I've got a big nose."
Of his decison not to fight to prove his innocence in court he said: "I think I was exhausted. The police at Kingston station gave me half an hour to make a decision about whether to go to court or not.
"My lawyers were as surprised as I was because everyone thought I would be let off. And I thought that if I went to court they would f***ing rip me apart."
Pete Townshend: Mick Jagger is Well-Endowed and the Only Man I Ever Wanted to Sleep With