The hunt for a man who shot an off-duty police officer in Clacton-on-Sea, Essex, has finished after the gunman killed himself in a churchyard in Chelmsford.
Police have confirmed that Peter Reeve, 41, who had been on the run after shooting PC Ian Dibell, shot himself in a churchyard in Writtle.
Before the confirmation of his death, police told the public they were no longer at risk.
Reeve was found with a gunshot wound to the head and in possession of a handgun. No shots from police were fired.
Police confirmed they were called to churchyard by a member of the public.
Chief Constable Jim Barker-McCardle said: "Peter Reeve, the 64-year-old man from Clacton, was found with wounds to the head and was pronounced dead at the scene. I can confirm that he was found dead with a weapon, in a Writtle churchyard, and that no shots were fired by police."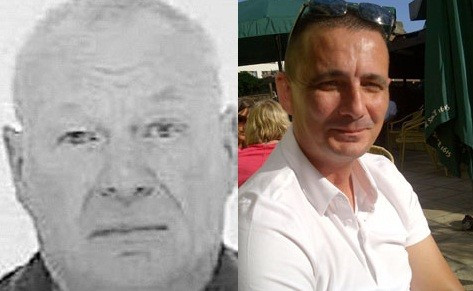 Dibell, 41, was shot on Redbridge Road in Clacton-on-Sea after rushing out of his home at the sound of gunshots.
A statement from PC Dibell's family said: "We are immensely proud of Ian and the courage he showed.
"We take some comfort from his bravery. Policing was in his blood and Ian selflessly went to the aid of people in desperate need without fear or thought for his own safety.
"It was he who was a hero. He has paid for the act in the most devastating way. He will be deeply missed and no words can describe the loss."
Reeve, 64, also shot and injured another man in the leg before escaping. Police say Trevor Marshall is now in a stable condition.
An abandoned car found at a road junction in Clacton was believed to have belonged to Reeve.
Police said Reeve lived in Clacton but had connections to the Chelmsford.
Barker-McCardle said Dibell was "a highly regarded and much loved colleague who has been an important part of Essex Police for 10 years".
"The entire force grieves but we are aware the job is to bring this man to justice and make sure we do everything we can to look after most important people, the family and friends of our fallen colleague.
"Policing is a family and we are all hurting. This dreadful event reminds us all that policing is a mission that ultimately some die for."
Debbie Essery, the sister of PC David Rathband who was shot and blinded by gunman Raoul Moat, said: "RIP PC Dibell. My heartfelt thoughts are now with his family at this awful time."
Sir Hugh Orde, president of the Association of Chief Police Officers, said: "The death of our colleague in Essex is deeply sad news for the police service.
"PC Ian Dibell died while knowingly walking towards danger, as police officers are called upon to do on behalf of the public they serve.
"The courage he showed in stepping up to do his duty, without thought for his own safety, sums up what it means to be a police officer."
The murder investigation into the death of Dibell continues.