Petrobras scandal: Investigation widens as former director Renato Duque is arrested in Rio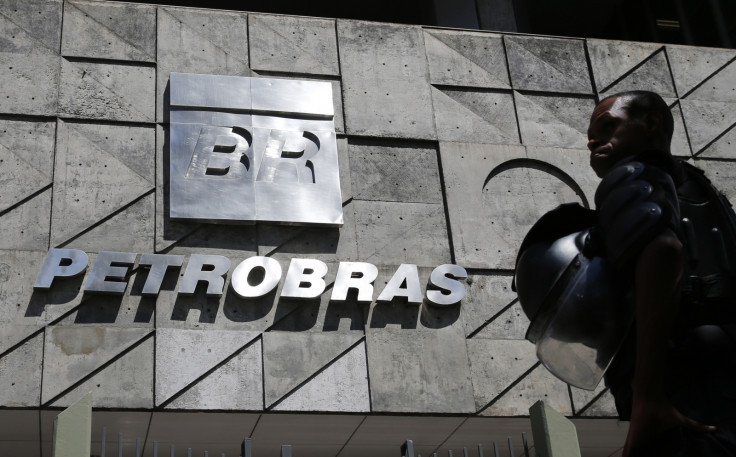 Brazilian federal prosecutors have filed charges against the treasurer of the ruling Workers' Party (PT) and a former executive of state-run oil company Petrobras, adding two high-level suspects to the widening corruption investigation that has shaken the country.
PT Treasurer João Vaccari Neto was charged with corruption and money laundering related to allegedly illegal campaign donations that prosecutors say he solicited from Renato de Souza Duque, Petrobras's former director of services.
In a statement late on Monday, a lawyer representing PT said Vaccari hasn't taken any bribes.
Corruption and money laundering charges
Duque, who was apprehended at his home in Rio de Janeiro, is among the five people arrested on Monday (16 March) after a series of investigations over illicit contracts at the state-run oil firm.
His name was mentioned several times during police interviews with three whistleblowers; former executive manager of engineering Pedro Barusco, ex-director Paulo Roberto Costa and Alberto Youssef, a black-market money dealer who testified that he helped launder funds in the scheme.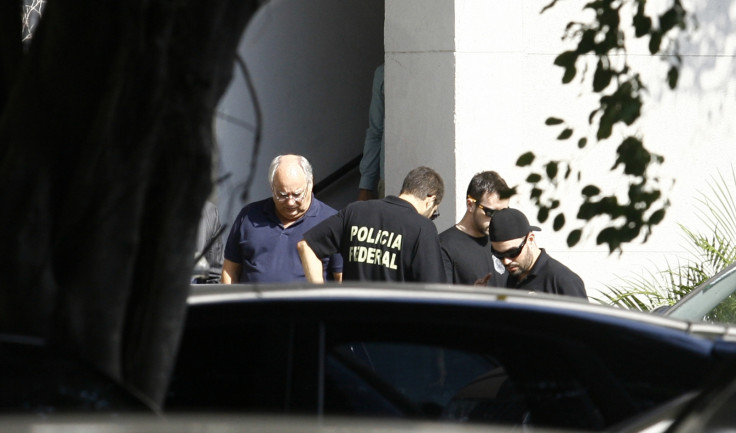 Renato Duque (L), is pictured at the Federal Police headquarter in Rio de Janeiro March 16, 2015.
REUTERS/Alexandre Vieira/Agencia O Dia
All three said that Duque was one of those who directly received bribes paid by construction companies - kickbacks they say that were then handed down to politicians.
Duque will face the same charges as Vaccari, prosecutors said in a news conference on Monday.
The former executive is the latest to fall under suspicion in the so-called 'Petrolão' scandal.
He is also the third former Petrobras executive charged in the investigation, dubbed "Operação Lava Jato" (Portuguese for Car Wash Operation), which has already yielded dozens of arrests, including 47 politicians, former Petrobras executives and several third-party company directors.
€20 million in Swiss bank accounts
Duque was first detained in his home in Rio de Janeiro, where 131 paintings were also seized last December as part of the same operation, but he was later released.
According to the Federal Public Prosecution Office, after being released in December, Duque transferred €20 million from his accounts in Switzerland to banks in Monaco.
"The money that was frozen in Monaco evinces the need for Renato de Souza Duque's prison as a means to ensure public order," Public Attorney Roberson Henrique Pozzobon, one of those in charge of the tenth phase of Operation Lava Jato, said in a statement.
"Just as [former executive] Pedro Barusco returned $97 million [he said he amassed through bribery] to public coffers after having agreed to a plea bargain with the Federal Public Prosecution Office, Renato Duque, who has not agreed to such a deal, should have his illicitly acquired assets blocked, overseas or in Brazil, so that the public coffers may be fully restored," he added.
Duque's lawyer has previously denied that his client committed any wrongdoing.
© Copyright IBTimes 2023. All rights reserved.