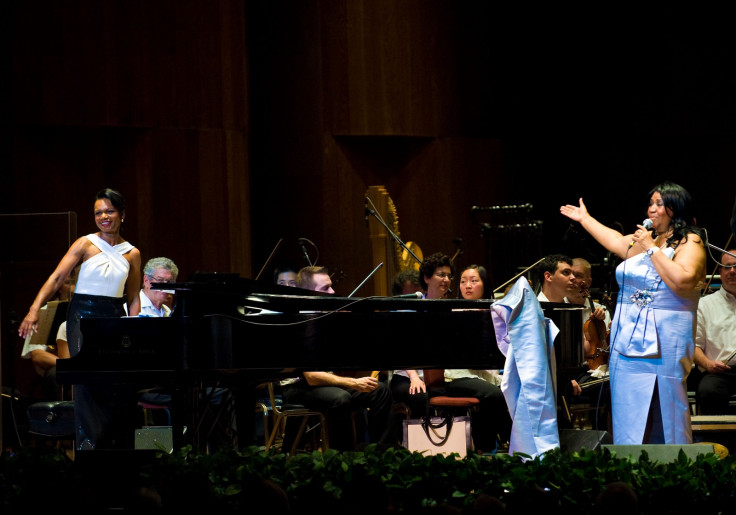 The Philadelphia Orchestra, which has hosted performances from Condoleezza Rice, Sting and Aretha Frankalin, went out on strike, before what would have been the opening gala performance of their new season.
The musicians have been involved in a series of discussions over pay cuts, following the orchestra's recovery from being declared bankrupt in 2011.
They say they accepted a 14% pay cut as part of plans to save the orchestra but now, after a successful four years, make less than players in other leading orchestras.
Allison Vulgamore, the president and chief executive of the orchestra, told the audience that Friday's concert at Verizon Hall had been cancelled.
"The decision by the musicians to cancel the Season Opening Gala performance is naturally disappointing to all of us," she said.
"However, even as our last several years have seen us overcome numerous challenges, we hope this, too, will soon lead to a mutually satisfactory agreement."
The musicians of The Philadelphia Orchestra are members of the Philadelphia Musicians Union, Local 77.
Orchestra leadership offered the musicians annual base pay increases of 2% each year for the next three years on an annual base pay of $127,608 (£98,322) as well as the establishment of a musicians' appreciation fund that would allow them to share in the Orchestra's success.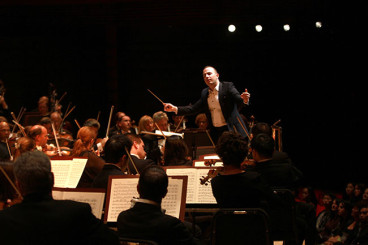 The annual increase before the musicians' fund contribution would bring the annual base pay to more than $135,000 (£104,018) a year by the third year.
Leadership also offered to increase the size of the orchestra by one position. The musicians rejected this offer.
The Philadelphia Orchestra is one of America's "big five" orchestras, known for a high standard of music-making and a particularly lush string sound.
"The Philadelphia Orchestra is now at a threshold defined by world-class artistry, inspirational programming, service to our communities, engaged patrons, and civic 'relevance'," Vulgamore said.
"Greatness for an orchestra has been reimagined and looks entirely different than it did 100 years ago. The Philadelphia Orchestra cannot rest on its progress or define a spectacular path for the Fabulous Philadelphians without matching this progress with a commitment to fiscal discipline."
The Pittsburgh Symphony Orchestra also went out on strike on Friday (30 September 2016), its second bout of industrial action this year after pay negotiations that had been going on since February broke down.
Meanwhile, the Fort Worth symphony has been on strike since 8 September, in an attempt to secure better pay for its musicians.