Law enforcement in the Philippines and officially sanctioned hitmen are being paid thousands of dollars in backhanders to carry out extrajudicial killings of suspected drug dealers, turning President Duterte's drug war into a war against the poor.
Police are estimated to have directly carried out 2,500 of the 7,000 drug-related killings that have happened since Duterte came to power in 2016, Amnesty International has said in a report.
As part of what the human-rights group has characterised as an "economy of murder", police are incentivised to kill drug suspects rather than arrest them, with rewards as high $644.
The extrajudicial executions disguised as legitimate operations are referred to as 'encounters'.
"We always get paid by the encounter... The amount ranges from 8,000 pesos [$161, £129] to 15,000 pesos [$302]... That amount is per head. So if the operation is against four people, that's 32,000 pesos [$644]... We're paid in cash, secretly, by headquarters... There's no incentive for arresting. We're not paid anything," one senior police officer told Amnesty.
"It never happens that there's a shootout and no one is killed," they added, underscoring the incentive was to kill instead of arrest.
Two paid hitmen said they took orders from a police officer who pays them 5,000 pesos ($100) for each drug user killed and 10,000 to 15,000 pesos ($200-300) for each "drug pusher" killed. Before Duterte took power, the paid killers said, they had two jobs a month. Over the last seven months they have been asked to carry out three or four 'hits' a week.
The targets often come from unverified lists of people suspected to use or sell drugs drawn up by local government officials. Regardless of how long ago someone may have taken drugs, or how little they used or sold, they can find their names added to the lists with little to no chance of being taken off.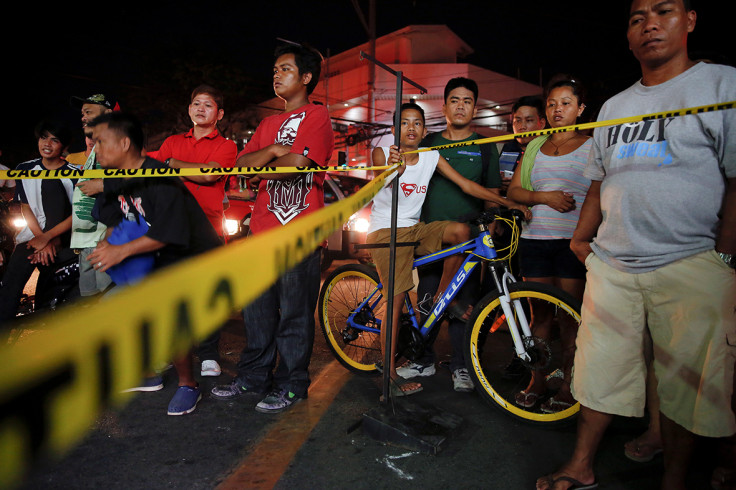 Amnesty have said that police systematically targeted mostly poor and defenceless people across the country while planting "evidence", stealing from the people they kill and fabricating official incident reports.
"This is not a war on drugs, but a war on the poor. Often on the flimsiest of evidence, people accused of using or selling drugs are being killed for cash in an economy of murder," said Tirana Hassan, Amnesty International's Crisis Response Director.
"Under President Duterte's rule, the national police are breaking laws they are supposed to uphold while profiting from the murder of impoverished people the government was supposed to be uplift," she added.