Days after announcing that the Philippines police was ready to get back to fighting the drug war in the country, Philippine National Police (PNP) chief called for "men of burning desire" to join a reformed force.
The new force – the Philippine Drugs Enforcement Group – would run a less bloody, if not a bloodless, operation to end the menace of narcotic addiction, PNP Director General Ronald dela Rosa said on Monday (6 March).
The national police force has been repeatedly criticised by several human rights groups, both within the country and outside, for their bloody war on drugs in which almost 8,000 people have lost their lives.
Following the recent kidnapping and killing of a South Korean businessman by a rogue drugs squad, President Rodrigo Duterte had ordered the police force to pull out of the anti-drugs campaign.
Citing widespread corruption in the police force, the president had sought the military's help in finishing the drug menace in the country – one of his major poll promises. However, there were reports of a substantial rise in drugs sales following withdrawal of police operations. That reportedly prompted Duterte to order resumption of police crackdown.
Without giving details on the reformed police force that will now undertake the drug war, dela Rosa said: "I hope that this [war] will be less bloody, if not bloodless."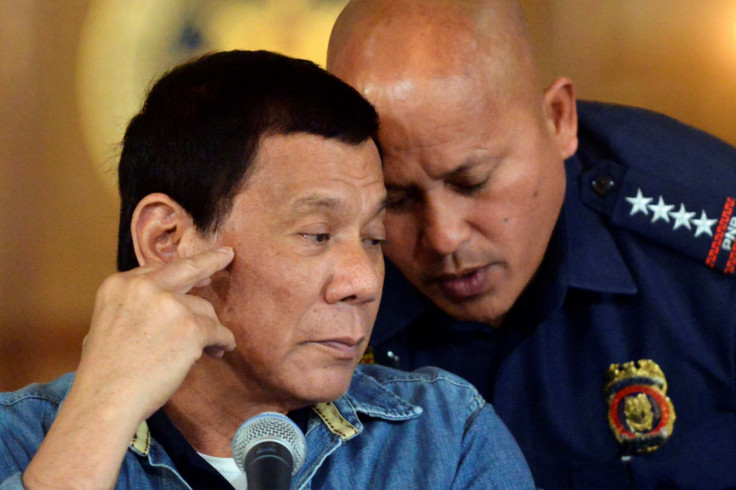 "Men of burning desire, you can report to the drug enforcement group. You can volunteer to join the war, with a burning desire to help in this campaign to help this country," Reuters quoted the police chief as saying.
Meanwhile, the US State Department said in its annual human rights report on Friday (3 March) that there were serious concerns about the growing number of alleged vigilante and extrajudicial killings in the Philippines. The report also flagged concerns about Duterte's repeated assurance of police impunity.
In response, Duterte's spokesman reportedly said that the country was committed to human rights and that any report of abuse or killing should not be linked to the ongoing anti-drugs campaign. The spokesman termed the drug war as a "noble crusade".