Piers Morgan has lashed out at David Beckham, calling him a "fraud", after leaked emails alleged that the former captain of England football team does charity work to win knighthood.
The Good Morning Britain host took to Twitter on 5 February to inform his 5.47 million followers about how he felt about the leaked emails. Morgan termed the leaked emails "sickening."
"Forget grasping Beckham. Knighthoods should go to men like George 'Johnny' Johnson," Morgan wrote in one of his tweet, referring to The Sun's campaign to get a knighthood for the last remaining Dambuster hero.
"Real heroes don't use charity work to secure knighthoods & throw tantrums when they don't get one," Morgan told one of Beckham's fans.
"I just think he's a fraud. The hacking of Beckham's emails is disgraceful, but so is what he said in them," the TV stars said, according to The Sun. "Time for people to wake up to reality re 'Saint' Dave."
Meanwhile, Beckham and UN representatives have responded to the leaked emails.
Beckham has slammed the leaked emails that alleged he used his charity work with Unicef to win knighthood.
"This story is based on outdated material taken out of context from hacked and doctored private emails from a third party server and gives a deliberately inaccurate picture," Beckham's spokesperson told Entertainment Tonight in a statement.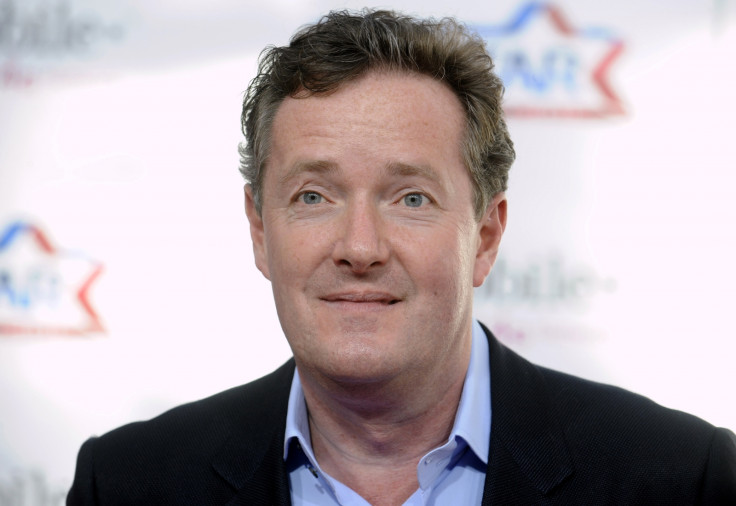 "David Beckham and UNICEF have had a powerful partnership in support of children for over 15 years. The David Beckham 7 Fund specifically has raised millions of pounds and helped millions of vulnerable children around the world," the statement continued. "David Beckham has given significant time and energy and has made personal financial donations to the 7 Fund and this commitment will continue long term."
"Before establishing the 7 Fund, David had supported UNICEF and a number of other charities over many years, including donating his entire earnings from PSG during his time playing there," the statement added. "David and UNICEF are rightly proud of what they have and will continue to achieve together and are happy to let the facts speak for themselves."
Unicef praised Beckham for his work with the nonprofit organisation.
"David Beckham has been a UNICEF Goodwill Ambassador since 2005, and as well as generously giving his time, energy and support to help raise awareness and funds for UNICEF's work for children, David has given significant funds personally," a post on UNICEF's website read.