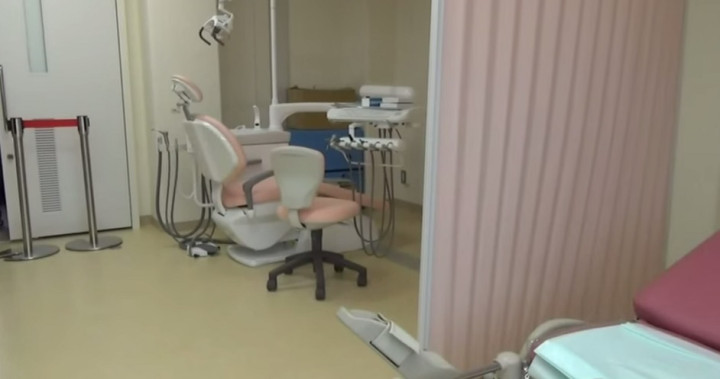 A Japanese women's prison has been painted pink to accommodate the inmates, prompting complaints of sexism among social media users.
The newly opened Saijo branch of Matsuyama prison, in the Ehime Prefecture on the island of Shikoku, was built to address the problem of overcrowing in Japanese prisons.
Currently, there are 3,440 female inmates confined to seven correctional facilities - which are built to hold a maximum of 3,342 people.
The new prison reportedly offers a variety of facilities and services to cater to women's needs, including a gynaecology department. The majority of guards are female but, most strikingly, the doors, windows and furniture have all been painted pale pink.
A prison spokesperson said the original white doors were changed to pink in order to relieve the inmates' "feelings of oppression".
According to Hidehito Nakahira, the prison's general manager, the facility had been designed with inmates' comfort in mind and allowed them to focus on work and rehabilitation, while allowing guards to supervise safely and easily.
The prison also has a special area for prisoners with children under the age of one. According to Japan Today, it was completed on 29 August, at a cost of around 160 million yen (around £935,900).
The prison will house 83 female inmates from November, in 33 single-occupant cells and 10 communal cells, which can hold five prisoners.
Japan's 188 prisons and detention centres have come under international criticism for draconian rules, widespread use of solitary confinement, lack of basic facilities and secrecy. In February 2013, the government unexpectedly announced it had hanged three men for murder.
In an effort to improve its image in the community, Japan's largest jail, Fuchu Prison, holds an annual "culture festival" - inviting members of the public to come to the facility and enjoy food made by inmates.