Donald Trump's comments about women and "grabbing them by the pussy" have spurred many women into action and led to the creation of hand-knitted pink pussy hats which thousands of demonstrators are expected to turn up in.
The Pussyhat Project is hoping to have knitted or crocheted 1.7 million for people to wear. The upsurge in those wanting to create the hats is reported to have caused a shortage in pink wool, according to Yes magazine.
The Women's March on Washington on 21 January –the day after Trump's inauguration as the US president – could gather more than 200,000 people.Demonstrators are threatening to cause havoc on the day.
Demonstrators are threatening to cause havoc in the city on the day.
"A march of this magnitude, across this diversity of issues has never happened before," Kaylin Whittingham, president of the association of black women attorneys, said according to the Guardian. "We all have to stand together as a force no one can ignore."
Celebrities expected to attend include Scarlett Johansson, America Ferrera, Katy Perry and Cher.
The week of demonstrations before the inauguration of President-elect Donald Trump started on Saturday (14 December) with a civil rights march in Washington, as thousands of civil rights activists took part in the Martin Luther King Jr Day.
The march aims to putting the spotlight on continuing the fight for civil rights.
"We will rally and put the next administration (and the nation) on notice that there are some things that will not be changed no matter who is president and what party dominates the House and Senate," organisers said in a statement.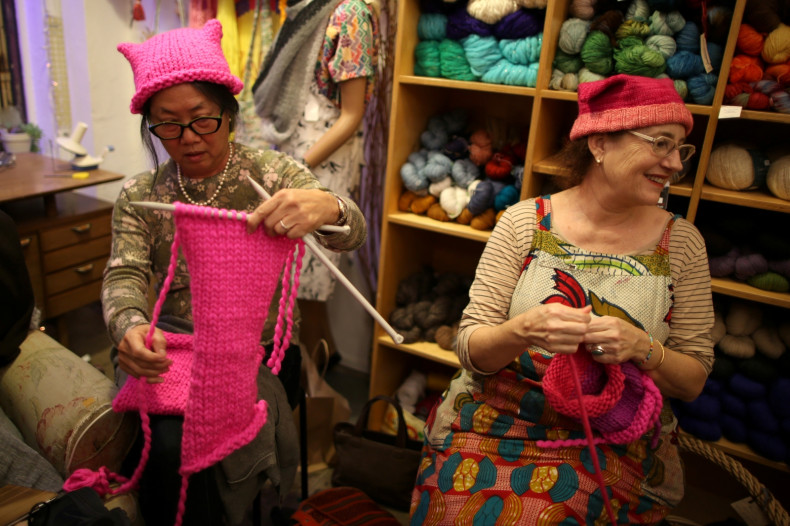 Around 30 groups are involved including Planned Parenthood, National Council of La Raza, the NAACP, the Hip Hop Caucus and the National Council of Black Women. Organisers estimate that Saturday's march will attract around 25,000 people.
"The 2017 march will bring all people together to insist on change and accountability," Reverend Al Sharpton said. "Donald Trump and his administration need to hear our voice and our concerns."
Black Lives Matter DC is also holding a number of events under the banner #Reclaim MLK.
Trump's comments about immigrants and women, admissions that he has repeatedly sexually assaulted women, and his vow to repeal Obamacare, has caused anger amongst liberals and those on the left of the political spectrum, leading to these protests.
The US Secret Service and police authorities will be out in force, with 3,000 officers and 5,000 National Guard troops to make sure the event goes ahead peacefully, according to the Voice of America.