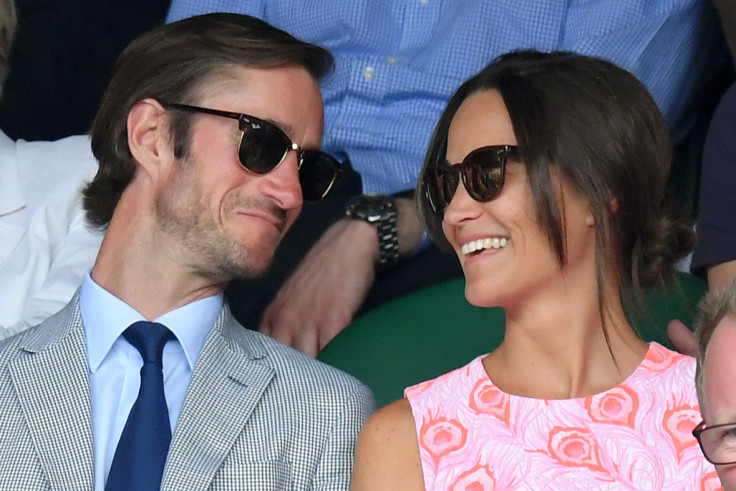 Pippa Middleton is feared to have fallen victim to an iCloud hacker after a man offered to sell 3,000 private photographs of her and fiance James Matthews to the press. The photographs, which were illegally taken from her iCloud account, have been offered to several UK publications for £50,000.
The images are said to include photos of the newly engaged socialite at a fitting for her wedding dress, naked shots of her fiancé, as well as pictures of the Duke and Duchess of Cambridge sharing private family moments with their children Prince George and Princess Charlotte.
According to the Mirror Online an anonymous seller, calling themselves the ''Crafty Cockney', contacted The Sun claiming they had obtained 3,000 private photos from Miss Middleton's Apple iCloud account.
The paper reports an e-mail as saying: "There is of course a price for which im (sic) accepting offers of a minimum of 50,000 GBP. This isnt (sic) an auction it will be a simple process of the highest bid in the next 48 hours (as of 4pm 23/09/16)".
Other media organisations have also been approached. The Daily Mail reports it was offered the pictures by an anonymous seller calling themselves 'Mas'. The seller described the content of the images as featuring wedding dresses, parties, the royal family '& pretty much everything in between'.
"Due to current climate on privacy laws in the UK I'm intending a quick US sale but would at least give you a heads-up," the seller added. "This is obviously a vast source of info and pictures that I neither want nor intend to keep in my possession very long."
Last night, a source close to Miss Middleton confirmed that the pictures appeared to be genuine. A spokesman said: "Miss Middleton's lawyers have been informed and, in due course, the police will too."
The Duchess of Cambridge's younger sister who announced her engagement to hedge fund manager James Matthews earlier this year, is set to tie the knot in 2017.
Just this week, she opened up about how she copes with life in the public eye. She told the Mail on Sunday: "I have had a few years of being in the public eye and I have developed something of a thick skin. But managing it all on my own has been quite hard. I have quite a lot thrown at me, such as being followed by people hiding behind cars and jumping out with cameras. It can be unnerving."
It's the latest celebrity hacking incident to hit the headlines. In August 2014, more than 100 celebrities fell victim to the iCloud hack, which resulted in nude pictures of Hollywood stars such as Jennifer Lawrence and model Kate Upton being shared online.