Play this: Bastion out now for PS4 and Vita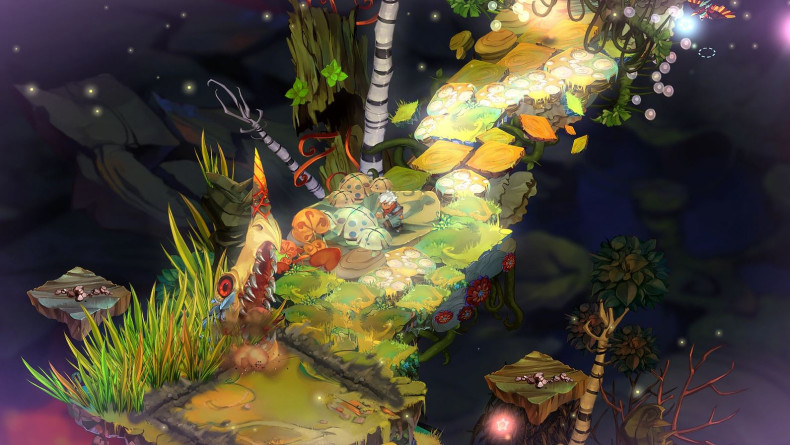 Supergiant Games' hit indie action RPG Bastion is available now on PS4 and PS Vita as part of Sony's ongoing Spring Fever promotion, and you really should play it. To celebrate Supergiant have released a slew of new screenshots and talked about the game on the PlayStation blog.
Released today (8 April) on its new platforms, Bastion was first released to universal acclaim in 2011. It was celebrated for its charismatic narration, beautifully designed world, captivating soundtrack and simple but engrossing gameplay.
On PS4 it has been granted a noticeable visual upgrade, running at 1080p and 60 frames per second, and Supergiant will be hoping to win over a whole new audience of fans on the console where they first released Bastion's follow-up Transistor last year.
"It was always difficult to describe Bastion while the game was in development," wrote Supergiant's creative director Greg Kasavin on the blog. "We designed the game in an organic way, little by little, listening to what it needed most and building whatever that was next, until we felt that we were done.
"It feels great having made a game we feel has stood the test of time, as the first version of Bastion launched almost four years ago - practically an eternity in game years, yet you wouldn't know it just from playing this latest version, with its hand-painted scenery running at a silky smooth 60 frames per second in 1080p and all that!"
In case you can't tell I love Bastion, it's one of my favourite games of the past few years, so if it looks like a game you might enjoy I can't recommend it enough. Hopefully after the disappointing Transistor Supergiant can reclaim a little of its magic with their next title.
Bastion will go live on the PlayStation Store later today, at which point we'll update this story with pricing information. In the US it is $14.99.