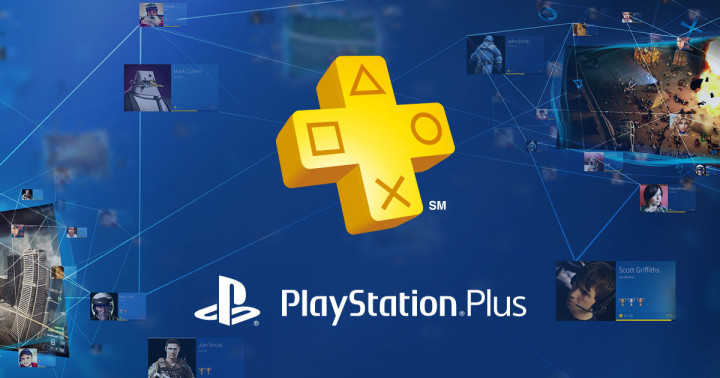 Another month means another slew of new, free games being made available to PlayStation Plus subscribers around the world.
The official announcement of October 2014's games will be made within the next week, but ahead of that we thought we'd take a look at some of the likely candidates heading to PlayStation 4, PlayStation 3 and PlayStation Vita.
---
PlayStation 4
The biggest release on PlayStation Plus in October will be the PS Plus edition (detailed here) of new PS4 exclusive racer Driveclub, but as explained by PlayStation Blog's Fred Dutton that release will be in addition to the expected slate of freebies.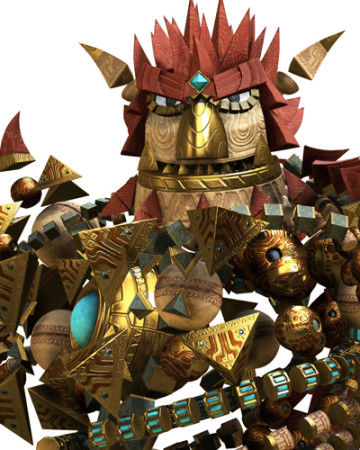 Which leads us to the question which has been on the lips of PS4 owners since the console was released 10 months ago: when will a full retail release be made available through PS Plus?
Only download titles have occupied the PS4 list since its release, which is no bad thing at all (particularly when TowerFall: Ascension and Velocity 2X have been included) but eventually full games will come to the service.
So what could that first game be? The obvious candidate is Sony exclusive launch game Knack, a platformer met with middling reviews upon its release. Being a first party title certainly increases its chances.
Another candidate would be Lego Marvel Superheroes, which with its cast including Iron Man, Hulk and Captain America could be made free to coincide with the release of Disney Infinity 2.0, which also stars Marvel heroes.
Should there be a full release there will only be one, which means a downloadable title will occupy the other space. Could it be the turn of slapstick adventure Octodad: Dadliest Catch at long last? Failing that there are a number of other titles which might work, and each could also be made available as a cross-buy, meaning it would be available on multiple devices.
Flower, Child of Light and SteamWorld Dig fit the bill nicely, and would also be available on PS3 and PS Vita.
Another candidate I've considered is arty indie title The Unfinished Swan, a PS3 game that has long been expected to debut on PlayStation 4. For Sony it would be a great addition to their PS Plus line-up if launched as a surprise.
---
PlayStation 3
October means Halloween, so my first thoughts for PS Plus turned to horror. One game that made sense was Resident Evil 6.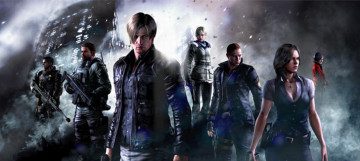 Released two years ago, the action horror title has been out long enough to be a possibility and Capcom might be up for it with the release of another remake of the original and Resident Evil Revelations 2 next year. A recent resurgence in the horror genre also improves its chances.
Then there's God of War: Ascension and Saints Row IV, two big games in popular franchises released last year. If I were to pick one it would be Saints Row, as a standalone expansion Gat Out Of Hell is set for release in January. If it doesn't hit PS Plus now, it will do before Christmas.
Another prediction is Japanese RPG Tales of Xillia, which rounds off our list.
---
PlayStation Vita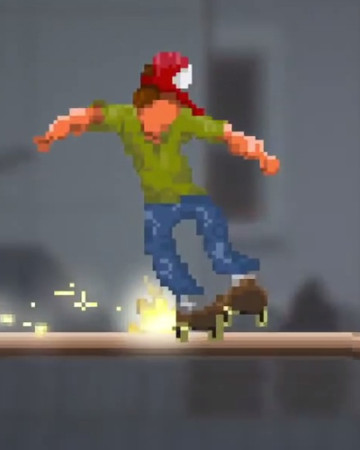 Recent indie skateboarding hit OlliOlli is a contender after an initial release on the Vita in January turned into a successful PC, PS3 and PS4 release in the summer.
It being Halloween I've picked The Walking Dead: Complete Season One as another pick, which could also come with cross-buy for PS3 as well. It fits with the upcoming autumn event and works for developers Telltale as a means of getting new players invested following the conclusion of season two.
Murasaki Baby, a side-scrolling platformer also gothic style which would suit Halloween.
A final potential cross-buy is Terraria, a sort of 2D Minecraft which has confidently and successfully stood on its own two feet. Releases on PS4 and Xbox One are expected before the end of the year, so it could potential be released across all PlayStation platforms simultaneously as a PS Plus freebie.
---
Our Complete List of Predictions:
PS4
Knack
Octodad: Dadliest Catch
Lego Marvel Superheroes
Flower (cross-buy)
Child of Light (cross-buy)
The Unfinished Swan (cross-buy)
SteamWorld Dig (cross-buy)
Terraria (cross-buy)
PS3
God of War: Ascension
Resident Evil 6
Saints Row IV
Tales of Xillia
Terraria (cross-buy)
Flower (cross-buy)
Child of Light (cross-buy)
The Unfinished Swan (cross-buy)
PS Vita
Olli Olli
The Walking Dead: Season One
Murasaki Baby
Terraria (cross-buy)
The Unfinished Swan (cross-buy)
SteamWorld Dig (cross buy)