Sony dedicated a large portion of their E3 2016 press conference to PlayStation VR, ahead of the virtual reality headset's release on 13 October 2016, with over 50 titles available at launch. Sony showed off a few, and revealed a few others during their show.
The lead-in to the VR segment was the announcement of Resident Evil 7, a full Resi sequel that will also be fully-playable with a PlayStation VR headset. A demo for the game - a prelude to the game's story - launches tonight on PS4, ahead of the game's launch in January on PS4, Xbox One and PC.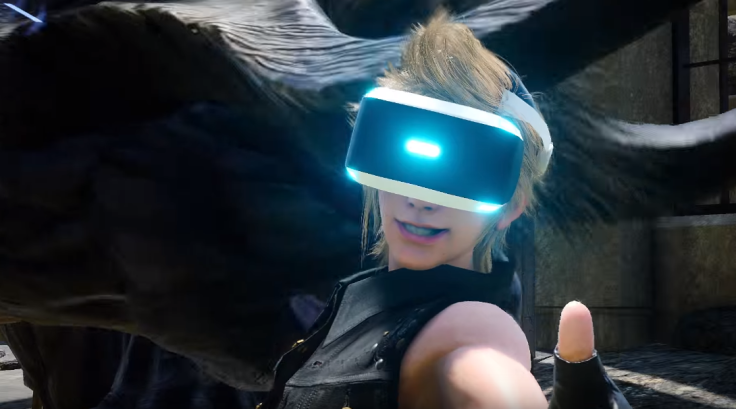 Sony followed this up with a look at Farpoint, an "unnerving VR space adventure set on a hostile alien planet".
A description of the game reads: "On a mission to pick up scientists studying an anomaly near Jupiter, a rupture from the anomaly transports the player and scientists to an unknown alien world."
The Star Wars Battlefront VR game announced in March alongside PSVR's October release window, was also shown off. Subtitled X-Wing VR Mission, the game, as you might expect, is a space combat game set in the cockpit of an X-Wing fighter.
A new game followed, as Mark Hamill's iconic and creepy portrayal of The Joker filled the auditorium and a new Batman Arkham VR game was announced. It's being developed by Rocksteady Studios - the team behind the hugely popular Arkham trilogy.
"Experience Gotham City through the eyes of the World's Greatest Detective in an all new Arkham mystery," reads the trailer's description. "Think like Batman. Utilise his legendary gadgets in virtual reality to unravel a plot that threatens the lives of Batman's closest allies."
Finally, Square Enix's Final Fantasy 15 revealed a PSVR compatible virtual reality 'experience' which will ship with the game on 30 September and see you both riding in a car through the game's beautiful world and fighting evil monsters - because of course.