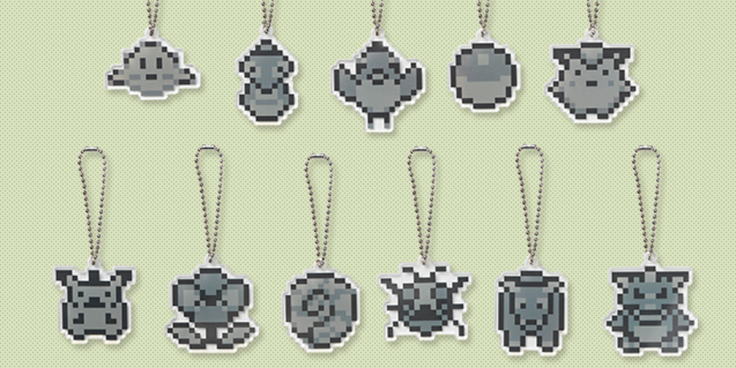 To celebrate the series's upcoming 20th anniversary, The Pokémon Company has started selling new merchandise in Japan based on the original sprites of the those first, mid-90s GameBoy games. There are currently no plans to sell these products around the world.
There are hats, keyrings, T-shirts, cushions, pencil cases and bags on sale, all bearing the basic sprites of Pokémon Red, Blue (Red and Green in Japan) and Yellow, including Pikachu and some of the basic sprites that represented other 'mon outside of battles.
There are also T-shirts with screens from the games, including from Professor Oak's lab, the first battle with your rival, the title screen and Pikachu's entry from the Pokédex.
Below is the full line-up of products with their prices in Yen.
The actual 20th anniversary falls on 27 February, when Pokémon Red, Blue and Yellow (which was released a few years after Red and Blue) are rereleased on 3DS in their original form, with a few tweaks to enable online play.
For all the latest video game news follow us on Twitter @IBTGamesUK