Rocket League arriving on Xbox One on 17 February with full DLC and two exclusive cars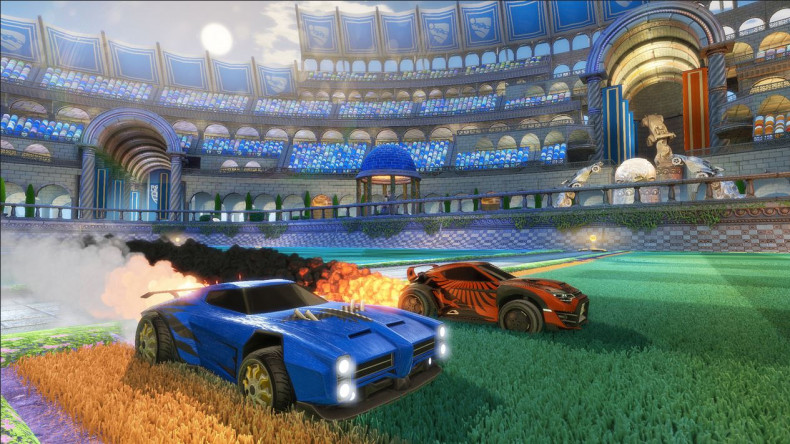 Hit car football game Rocket League will finally be released on Xbox One on Wednesday, 17 February. It will be bundled with all of the game's existing DLC and two exclusive vehicles based on beloved Xbox franchises Halo and Gears of War.
The game will cost $19.99 in the US. No international pricing has been announced yet, but that's roughly £14. In addition to the two exclusive vehicles, Xbox One users will also receive exclusive garage items, including the Overcharge rocket trail, inspired by Sunset Overdrive.
The two Xbox-exclusive vehicles are the Armadillo from Gears of War and one based on Halo's Warthog. Here is a description of the three DLC packs that are being included in the Xbox One release:
Supersonic Fury – Two premium battle-cars, 12 decals, five paint types, two rocket trails and two wheels.
Revenge of the Battle-Cars – Two premium battle-cars, 12 decals, three paint types, two rocket trails, two wheels, four toppers and two antennae.
Chaos Run - Two premium battle-cars, 12 decals, two wheels, two rocket trails, three toppers and three antennae.
Psyonix, Rocket League's developers, announced game's Xbox One release at the Game Awards last December.
Rocket League was first released for the PS4 and PCs in July 2015 and became an instant success, thanks to it being free to PlayStation Plus subscribers. It became something of a phenomenon, continuing to perform well even after the PS+ deal expired.
In our review of the game we called Rocket League "a multiplayer cult classic in waiting". We also named it as one our top games of 2015, and in August interviewed Psyonix vice-president Jeremy Dunham about the game's success.
For all the latest video game news follow us on Twitter @IBTGamesUK.