Pokémon Red, Blue and Yellow coming to Nintendo 3DS in original form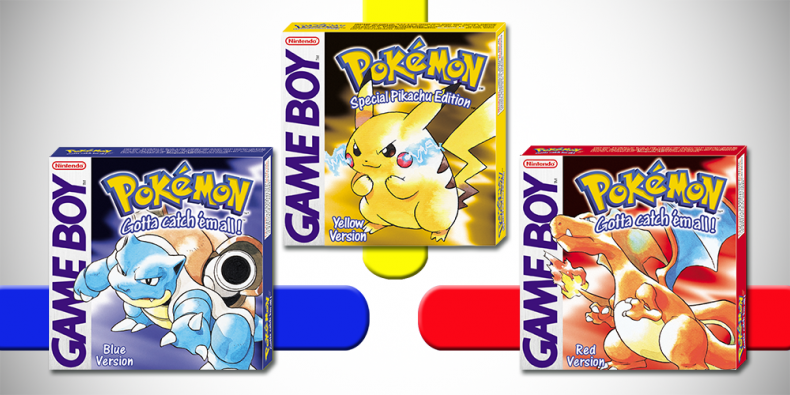 To help celebrate the 20th anniversary of the Pokémon franchise Nintendo will be releasing the original generation of games - Red, Blue and Yellow - in their original form for Nintendo 3DS, via the eShop. The game's will support wireless connectivity due to the 3DS lack of link cable (and lack of need for one).
All three games will be available to download on 27 February 2016, twenty years to the day since the initial Japanese release of Pokémon Red and Blue (Green in Japan). Yellow followed a couple of years later and tied closer to the famous cartoon series - so players had a Pikachu at their side and battle Jesse and James of Team Rocket.
A statement on the Pokémon website says: "The games remain true to the originals—complete with monochromatic pixel art and 4-bit background music—so you can feel as though you're experiencing these games just as they were back then! If you've never played them before, you can join the millions of people around the world who have enjoyed these classic original Pokémon games.
"When these titles appear on the Virtual Console, they will be compatible with wireless communication for the first time ever. In the days of the Game Boy, players had to use a Link Cable to connect with friends, but these games will use the Nintendo 3DS system's wireless capabilities to allow you to trade and battle Pokémon in just the same way."
The Pokémon series will be enjoying a huge year in 2016 to celebrate its 20th birthday. Pokken Tournament is a fighting game from the makers of Tekken set for release in Spring 2016, while mobile game Pokémon Go will be released at some point during the year as well.
For all the latest video game news follow us on Twitter @IBTGamesUK.