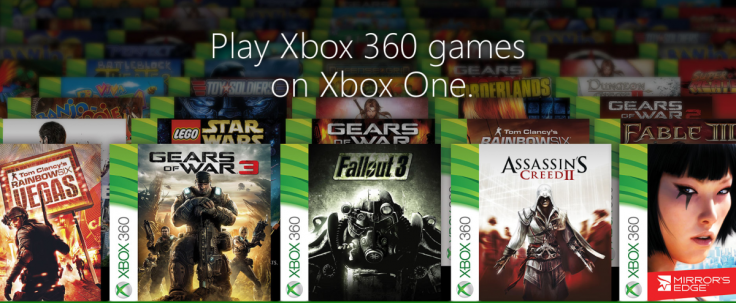 Xbox One users will be able to play 104 Xbox 360 games (assuming they already own them) from 8pm tonight (12 November) as Microsoft rolls out the new, Windows 10-powered Xbox One dashboard globally.
Updating your console with the new look, vastly-improved dashboard won't automatically trigger backwards compatibility, which was announced back at E3 to the shock of the industry. Instead it's triggering at the set time, 8:01pm GMT (9:01pm CET, 3:01pm EST, 12:01pm PST).
In a release Microsoft said: "To start playing your Xbox 360 games on Xbox One after this time, refresh your Game Collection to see your pre-purchased, digital Xbox 360 titles from the Backward Compatible title list in your ready to install queue, or simply insert the disc for a supported Xbox 360 title and download the game to start playing it on Xbox One."
A full list of available titles was revealed earlier this week, and while most of the 104 games are Xbox Live Arcade titles, there are some big names in there. Including: Call of Duty: Black Ops, Fallout 3, Mass Effect, The Gears of War series and Borderlands. More games will added in due course.
The complete list of Xbox One backwards compatible games so far is below:
For all the latest video game news follow us on Twitter @IBTGamesUK.