Pokken Tournament: Three new Pokemon revealed for Wii U and arcade fighting game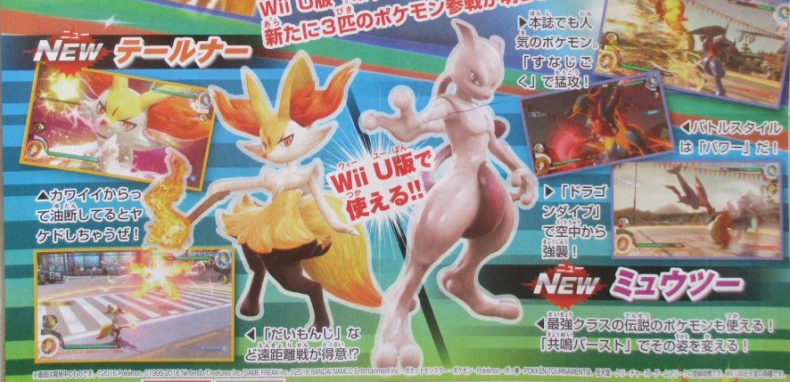 Nintendo and Bandai Namco have announced three new additions to the roster of upcoming Pokémon fighting game Pokken Tournament, which is being developed by the Tekken developers. The new additions are Mewtwo, Garchomp and Braixen.
The announcement was made in Japanese magazine CoroCoro (via Serebii.net) but does not relate to the announcement of a new fighter which had been teased earlier in January. This is because the three new Pokémon do not fit with the clue offered by Bandai Namco – as explained by Destructoid.
Currently, 15 fighters have been announced for Pokken Tournament, including Gengar, Lucario, Charizard, Machamp, Suicune, Gardevoir, Pikachu and Weavile, which will be included in both the Wii U and arcade versions of the game. Pikachu Libre (with a Mexican luchador look), Sceptile and Shadow Mewtwo will be later additions to the arcade game, while Mewtwo, Garchamp and Braixen will be Wii U exclusives. Shadow Mewtwo will also act as a boss character.
Mewtwo was widely expected to be included, given the character's popularity as one of the original 151. Garchomp is a fourth generation Diamond, Pearl and Sapphire games, while Braixen is the sixth generation evolution of Pokémon X and Y starter Fennekin.
Pokken Tournament will be released in Japan on 18 March and will be out in Europe and North America around then, on an unannounced date sometime in spring. Below, you can watch a trailer for the game.
For all the latest video game news follow us on Twitter @IBTGamesUK.