This year marks the 20<sup>th anniversary of the Pokemon series and Nintendo intends to celebrate it in style. On 27 February – 20 years to the day since their initial release in Japan – Red, Blue and 1998's Yellow will be re-released on the Nintendo 3DS and 2DS.
To coincide with this release, Nintendo will also be releasing three special-edition 2DS consoles – one for each version, coloured to match with translucent casing – all with their respective game pre-installed.
UK Pokefans who own Pokemon Omega Ruby, Alpha Sapphire, X or Y will also be able to pick up a free mythical Pokemon (including Mew and Celebi) at unannounced events and remastered versions of the series' movies will be released digitally.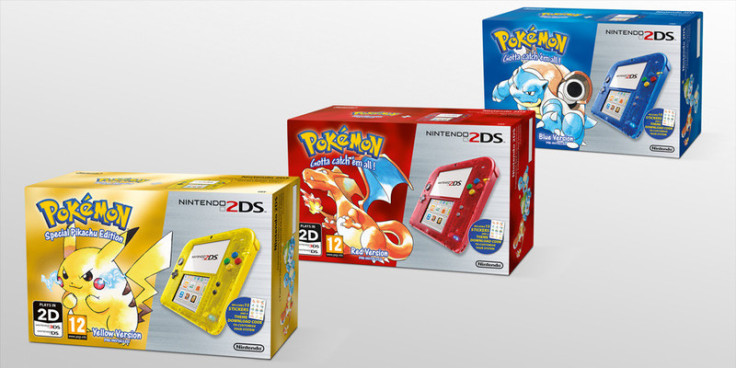 A press release from the games' announcement in November 2015 said: "The games remain true to the originals — complete with monochromatic pixel art and 4-bit background music — so you can feel as though you're experiencing these games just as they were back then! If you've never played them before, you can join the millions of people around the world who have enjoyed these classic original Pokemon games.
"When these titles appear on the Virtual Console, they will be compatible with wireless communication for the first time ever. In the days of the Game Boy, players had to use a Link Cable to connect with friends, but these games will use the Nintendo 3DS system's wireless capabilities to allow you to trade and battle Pokémon in just the same way."
A new logo for the 20<sup>th anniversary celebrations was also revealed in the trailer below (you can see it at the top of this article).
For all the latest video game news follow us on Twitter @IBTGamesUK.