Psychonauts PS4: Double Fine re-releasing cult classic PS2 title ahead of sequel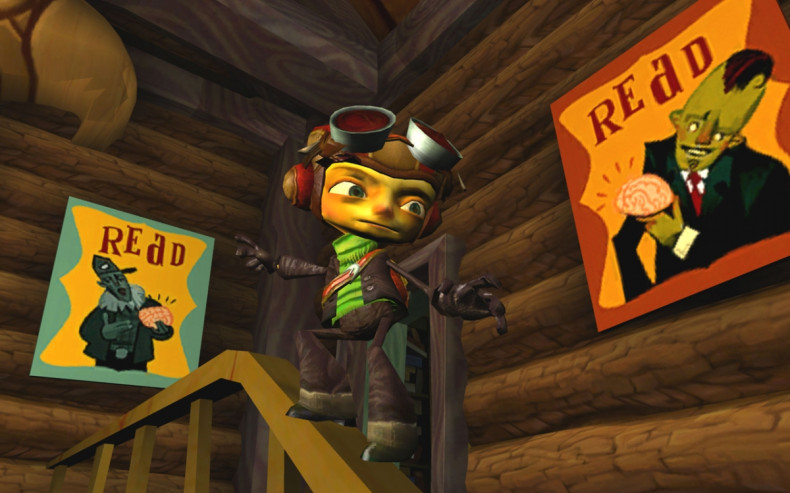 Double Fine will re-release its classic 2005 platformer Psychonauts on PS4 this spring following the announcement late in 2015 of plans to make a sequel and Sony's new ability to emulate PS2 games on their current console.
The announcement was made on the PlayStation Blog where it revealed little more but did share a few screenshots from impending the souped-up version. If it is like recently released PS2 titles such as Grand Theft Auto: Vice City, the work done to the game involved little more than sprucing it up to a 1080p/30fps standard.
The first wave of PS2 games on PS4 sold for £7.99 and £11.99, which should give us a ballpark estimate for this Psychonauts re-release, but no official price has been confirmed.
"Psychonauts follows the story of a young psychic named Razputin in his quest to join an elite group of international psychic secret agents, the Psychonauts," reads the PS Blog. "He runs away from the circus and breaks into their secret training facility, Whispering Rock Psychic Summer Camp.
"As he begins his training by psychically delving inside the consciousnesses of his tutors and those around him, he realises all is not as it seems, and soon embarks upon a psychic odyssey through a variety of levels set inside the minds of misfits, monsters, and madmen!"
A crowdfunding campaign for Psychonauts 2, which was announced at the Game Awards in 2015, was stated on Fig and recently met its funding target of $3.3m and now sits at $3.6m (£2.5m) with just a few hours remaining.
Not long after that announcement, at Sony's PlayStation Experience press conference, a Psychonauts virtual reality game called Psychonauts In The Rhombus Of Ruin was announced for release exclusively on PlayStation VR in 2016.
For all the latest video game news follow us on Twitter @IBTGamesUK.