Poland prepared for mass protests against abortion ban as Catholic church increases influence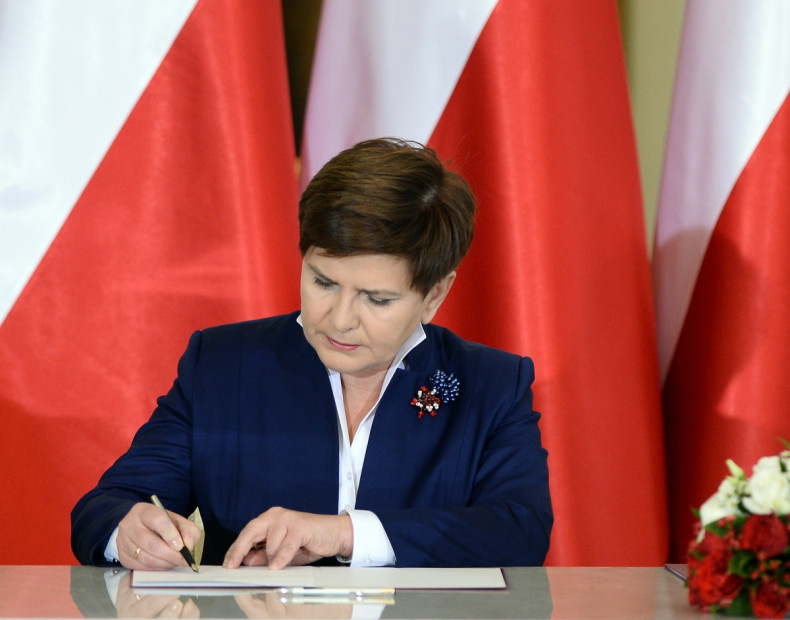 Cities across Poland are bracing themselves for mass demonstrations against the country's right-wing government, after its prime minister admitted she favoured a total ban on abortion, even in the instance of rape or incest.
Roman Catholic churches in the country are also participating in a campaign against the procedure, with priests reading a letter from a bishops' conference that calls for the last of Poland's already strictly limited abortion rights to be removed. Pro-choice campaigners say this is part of a concerted build-up to introducing legislation in the country's parliament.
Speaking to public radio earlier in the week, Szydło was asked about whether the issue would reach parliament. She said: "Every MP will vote in line with their own conscience. At the moment I can not talk about the bill, because this bill does not yet exist. As for my opinion, yes, I support this initiative."
Tak dla Kobiet, a pro-choice pressure group, is helping organise protests in at least 15 Polish cities, and has said it expects more than 10,000 people to show up at the Sejm, the parliament building in Warsaw. It claims "people are outraged" that the Catholic Church seems to be launching a fresh grab for influence.
In a statement written in English, the group said: "The current law, misleadingly called a compromise, was passed in the early nineties to gain political support from the Catholic Church. The new legislative project has full support from the Catholic Church, whose priests are obliged to read a special letter of support during mass tomorrow. Once again, women will be denied basic rights to their bodies, pushed to seek dangerous methods to terminate unwanted pregnancies."
Poland's current abortion laws are, alongside Ireland's and Malta's, the most restrictive in Europe.
Under communism, abortions were available on demand to the extent that women who lived in more restrictive could travel from the west to receive safe and affordable treatment. Shortly after the fall of communism, in 1993, the law changed to ban abortion except where it could save the life of pregnant women.
Tak dla Kobiet has suggested that the new legislation might be so draconian as to ban the morning-after pill as an "early abortion tool", and that miscarriages could lead to murder charges.
The bishops' letter, which was released on Wednesday, describes the current law as "a compromise", saying: "The life of every person is protected by the fifth of the Ten Commandments: thou shalt not kill. Therefore the position of Catholics in this regard is clear and unchanging.''