Police have issued an appeal after burglars broke into a pensioner couple's home on Christmas Day and stole their war and bravery medals. The thieves forced their way through the rear door of the elderly pair's house in Rosebank, Waltham Abbey, Essex between 12noon and 6.20pm while they were out visiting family for Christmas.
Detective Constable Leon Rossi, of Loughton CID, said: "Once inside, they carried out an extremely messy search and took a large amount of items, including watches, sentimental jewellery, a camera and even a pair of bifocal glasses.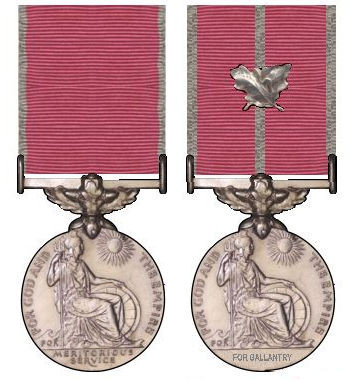 "One of the particular items of note was a British Empire Medal, which was awarded to the victim's father for an act of extreme bravery."
The British Empire Medal was awarded to Frederick Spillett after he saved another man's life in 1955 while working at the former munitions factory at Waltham Abbey. Work was being carried out to clear a fallen tree and the victim came into contact with a live power cable that became caught in the branches. Spillett, who was working nearby, threw himself at him to knock him clear of the cable.
The burglars also stole war medals, an Imperial Service Medal and reserve fire service awards that had been presented to the late Spillett and passed down to his son.
People took to social media to express their "disgust" at the thieves' actions. One wrote: "Disgusting human beings. No morals at all."
Another added: "It's horrendous at any time but Christmas Day, my god! There really is no heart in some people, just hope this couple get all the support they need. I hope the culprits get caught and have their hands chopped off!"
If anyone has any information, call DC Rossi on 101. Alternatively, you can contact Crimestoppers anonymously on 0800 555111 or www.crimestoppers-uk.org.