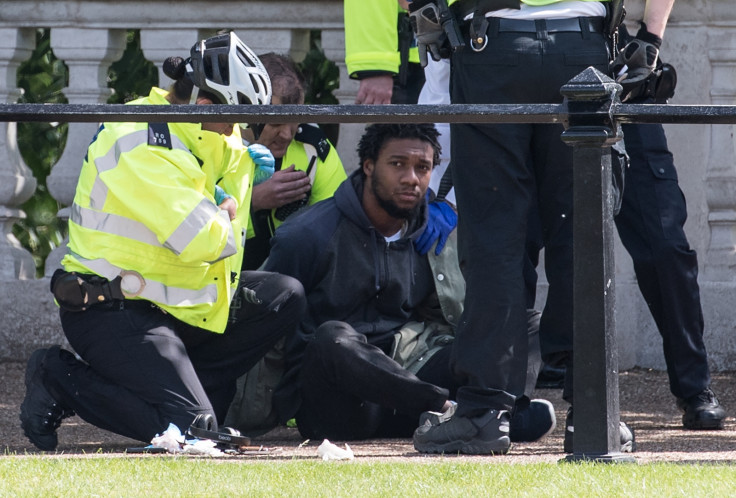 Police detained and arrested a man carrying a knife outside of Buckingham Palace in central London.
Security services are on high-alert following the Manchester terror attack, in which a suicide bomber killed at least 22 people attending an Ariana Grande concert, many of who were children, and injured dozens more.
A Metropolitan Police spokesperson said the man on The Mall outside the palace had been detained by police at 10:40am on a routine patrol and they recovered a knife from him. Nobody was injured.
"A man has been taken to a central London police station," the Met said. "The incident is not believed to be terrorist-related."
Theresa May, the UK prime minister, announced that the country's top security officials had lifted the terror threat level from "severe" to "critical", meaning another attack is imminent.
As a result, Operation Temperer has been kick-started, which will see 5,000 troops from the British Army deployed to high-risk areas of the country.
"This means that armed police officers responsible for duties such as guarding key sites will be replaced by members of the armed forces, which will allow the police to significantly increase the number of armed officers on patrol in key locations," May said when announcing the decision to raise the terror threat to its highest level.
"You might also see military personnel deployed at certain events, such as concerts and sports matches, helping the police to keep the public safe. In all circumstances, members of the armed forces who are deployed in this way will be under the command of police officers."