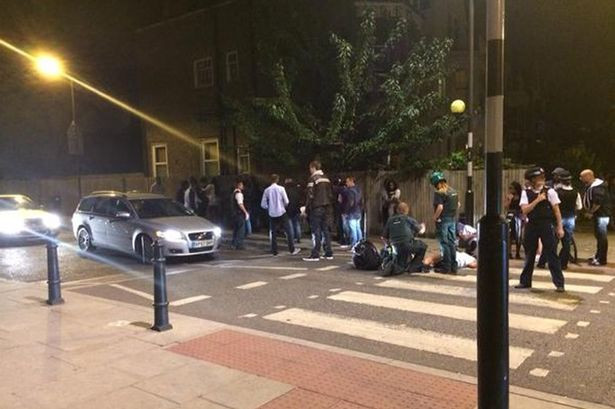 Police were attacked by a crowd of 400 people armed with bottles and bricks after a party in north east London spiralled out of control.
Officers were called before midnight by neighbours complaining about a noisy party in Sandford Court in Bethune Road, Stanford Hill.
When police vehicles arrived they were blocked in by hundreds of party goers, some with faces covered by masks.
Scotland Yard said that officers were attacked, with objects thrown from balconies and bins pushed at police vehicles.
DCI Cath Edginton, from Hackney police, said: "A number of residents had contacted police to complain about the noise levels at the party and it was for this reason that officers attended. To be confronted by hundreds of people and attacked in this way is wholly unacceptable.''
She added: "I would also like to take this opportunity to appeal to anyone who witnessed the events or has information about the people responsible to contact the police."
Riot police and a police helicopter were called as police attempted to restore order, with fights breaking out among those who had attended the party. Police managed to disperse the crowd by 2am, and a knife was found in a search of the area.
The London Ambulance Service treated a man at the scene for breathing difficulties.
Police made no arrests.