Police catch record number of drivers using mobile phones during crackdown
National Police Chiefs' Council campaign to make distraction offences as 'unacceptable as drink driving'.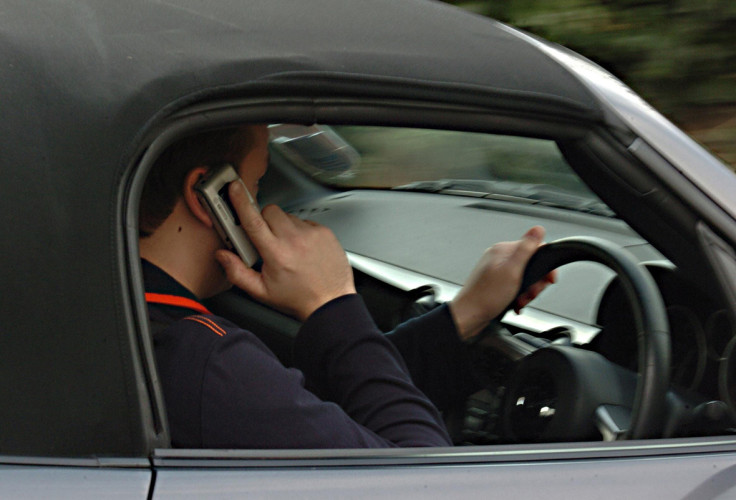 Nearly 8000 people were found using their mobile phones while driving in just one week following a crackdown by police forces across the UK last November.
The National Police Chiefs' Council (NPCC) said the risks of using phones while driving are still "drastically underestimated", resulting in 36 forces taking part in the mobile phone enforcement campaign last year.
During this campaign, more than 10,000 vehicles were stopped and 7,800 fixed penalty notices were issued – the highest total for a week of enforcement - as well as hundreds of verbal warnings and 68 court summons.
In comparison, the previous crackdown in May 2016 saw 2,323 mobile phone offences detected and 2,276 in September 2015.
The NPCC released the latest figures from November as the first mobile phone enforcement campaign of 2017 runs from today (Monday 23 January) until 29 January.
Throughout the week, forces taking part in the latest exercise run targeted operations and education campaigns.
These include:
Targeted patrols using unmarked vans, high vantage points and helmet cameras to catch offenders.
Partnership with local authorities and emergency services to deter drivers from taking the risks.
Innovative digital campaigns to communicate that the risks are more serious than drivers think.
Community 'spotters' to highlight hotspots and repeat offenders to police.
Advising the public about changes to penalties for mobile phone use while driving from 1 March 2017.
NPPC Council Lead for Roads Policing, Chief Constable Suzette Davenport said: "This week forces will be working to make driving distracted as socially unacceptable as drink driving through enforcing strong deterrents and powerful messages to make people think twice about their driving habits.
"Encouraging results from last year's campaign against mobile phone use show how effective new tactics and innovative approaches can be. Officers will continue to use intelligence-led tactics to target police activity and resources and catch repeat offenders.
"Forces will be working throughout the year to tackle this behaviour by motorists with national partners and the public. Remember: when at the wheel, your calls or texts can wait. Keep your eyes on the road."
Last year, the Department for Transport introduced plans to increase the fine issued for using a mobile while driving from £100 ($124) to £200 and penalty points from three to six.
Chief Inspector Tony Jones, head of Merseyside's Matrix Roads Policing, said: "It is important that we highlight the implications of this new legislation now and before anyone finds out the hard way, either through causing an accident, or being caught as part of our increased activity this week.
"The new laws will particularly hit new drivers. A new driver prosecuted for using their mobile phone will face losing their licence after just one offence, which reflects how seriously we treat all irresponsible and dangerous drivers."
© Copyright IBTimes 2023. All rights reserved.