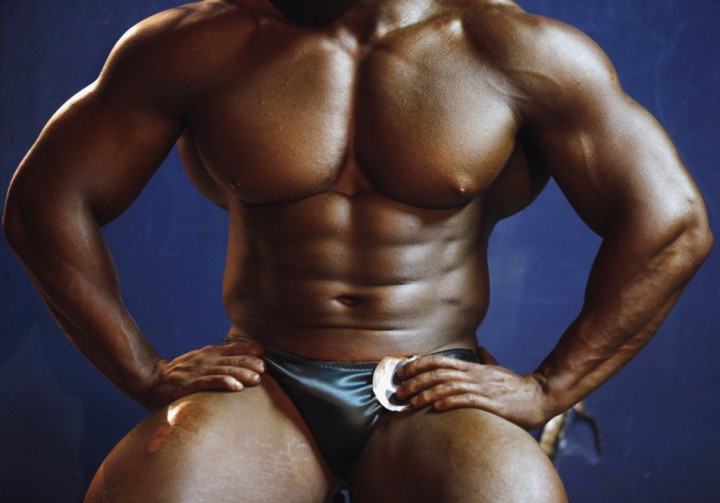 Police officers across the country are being investigated after a report found widespread corruption within England and Wales' 43 forces.
Steroid abuse was found to be a major factor in the corruption, with officers forging relationships with drug dealers while bodybuilding in gyms.
It also found many officers abuse their position of power to carry out sexual attacks on vulnerable people.
The report, commissioned by the Association of Chief Police Officers in England and Wales (Acpo) and undertaken by anti-corruption group Transparency International, found that the threat from external corruptors was "high and widespread".
It said: "Examples include organised crime, drug dealers and syndicates, media who pressure to gain access to information, criminals trying to influence the outcomes of investigations and those who engage in criminal activity such as steroid dealing.
"The vulnerability of individual police officers to approaches from external corruptors is expanding with risks such as the pressure of personal financial issues, conflicts of interest from second jobs, explosion in the use of social media and activities such as bodybuilding and weightlifting, which offer potential inappropriate associations."
Paranoia and agression
As well as forming unsavoury relationships, steroid abuse can lead to a number of health problems. It can lead users to feel paranoid, aggressive behaviour and violent for no reason. Men can also develop erection problems, grow breasts, lose hair and their testicles may shrink.
Female abusers can develop masculine characteristics, including extra facial hair, a deeper voice and shrinking breasts.
Staffordshire chief constable Michael Cunningham, spokesman for Acpo, said: "In most forces there will be a police officer who is into bodybuilding and the gym and who would abuse steroids."
He added: "We do our own assessment of corruption threats; one of them is steroid abuse and gym use by officers.
"What that starts off is very often officers go to the gym, begin to dabble in steroids, but then it's the relationships they form when they're using steroids become corrupt and corrosive.
"We do know that most forces would be investigating an issue which relates to an officer on steroid abuse."
The report also found widespread sexual exploitation within the police force. Cunningham said: "We found that when we asked force professional standards departments that again most forces were investigating allegations against individual officers abusing their position for sexual favour."
Abuse of power
According to the Telegraph, he said there were cases where officers abused their power with victims of domestic abuse and vulnerable people.
One such case was that of PC Steven Mitchell, who was jailed for life in January 2011 for carrying out sex attacks on vulnerable women while on duty in Newcastle.
Over five years, he offered to help heroin addicts and shoplifters while they were in custody in exchange for sexual favours.
The report said: "The continuing scandals have revealed vulnerabilities that have not been addressed and the police need to understand why lapses continue to occur and how to strengthen their integrity programmes to prevent reoccurrence.
"Police as public servants whose mandate it is to uphold law and order are awarded a particular trust by the public. When that trust is abused it brings doubt in the mind of the public and seriously impairs a positive relationship with the community that is essential to effective police work."
READ: Sister of Tetra Pak Billionaire Hans Rausing: Rich Addicts 'Untouchable'