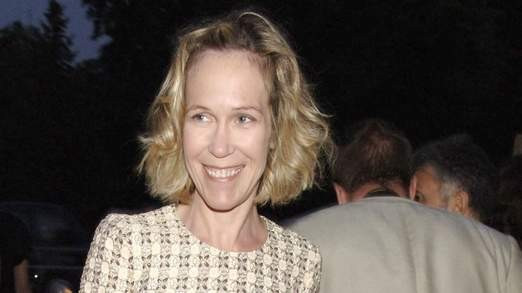 The sister of billionaire Hans Rausing - whose wife Eva was found dead weeks after suffering a cocaine overdose - says the experience has left her calling for the decimalisation of drugs.
Publisher Sigrid Rausing, sister of the 49-year-old Tetra Pak heir who hid his wife's body in their London mansion for weeks while battling with drug addiction himself, described her family's "overwhelming sadness" at the pair's drugs habit.
In July, her billionaire brother was originally arrested on suspicion of her murder after police discovered the decomposing body at their £70m London home. Eva had been dead for eight weeks and her heroin addicted husband hid the body as he struggled to deal with her death.
But despite drugs being responsible for the tragic end of her sister-in-law, Ms Rausing said she is now convinced that drugs should be decriminalised and addicts should be given care rather than treated like criminals.
Ms Rausing said she believes most wealthy addicts such as her brother are already less likely to be prosecuted for their destructive habits and live above the law.
Writing in the Guardian, she said: "Possession alone is unlikely to send you to prison if you are wealthy, because you are deemed unlikely to be dealing. If you have not committed other crimes, you are mostly left alone.
"Wealthy addicts, gripped by paranoia, eroded by drugs, frantic to keep their supplies flowing, are almost untouchable.
"Families look on in despair, but the fact is that their addicts already live in a world where drugs are largely decriminalised. And it's not a safe place."
Ms Rausing also suggests psychiatrists and doctors are willing to prescribe large amounts of methadone or morphine to wealthy addicts, adding during the time Mr Rausing hid Eva's decomposing body in bags for weeks after her death he had been "prescribed enough morphine to kill a small horse".
Calling for a change in approach, she said: "The human cost of the war on drugs globally is enormous. I do wonder slightly if the people who formulate the policy on drugs know what that heavy hand, the war on drugs, feels like and looks like and sounds like.
"If addiction was more securely defined as an emotional illness and more separated from the activity of taking drugs, it should be possible to decriminalise drugs. But at the same time it must be made easier to commit addicts at risk of dying to care.
"I have become more convinced by the arguments in favour of decriminalisation. Drugs, of course, are dangerous but I don't think the heavy hand of the state helps."
Mr Rausing was eventually convicted of preventing the unlawful burial of his wife and given a 10-month suspended jail term.
The 49-year-old was excused from not attending his wife's inquest in December as he is currently treated for drug addiction and a mental breakdown.
READ: Police 'Roid Rage: Widespread Corruption Linked to Steroid Abuse and Gym Use