Police in the US have succeeded in apprehending a murder suspect by posing as a driver from the taxi hailing app, Lyft.
On Friday 23 June, three men allegedly broke into a Fayetteville lakeside mansion of Albert Eugene DeMagnus, 74, the chief executive of tech firm Computer Management Services Inc in Fayette County, Georgia. During the house invasion, DeMagnus was stabbed to death.
His wife told the police that the three men demanded money and jewellery before fleeing the scene, stealing the couple's grey Lexus automobile in the process.
Two of the men, identified as Lee Wallace, 22, of Atlanta and Kavion Wyzeenski Tookes, 21, of Decatur drove the Lexus, while the third man drove the car that the suspects had arrived in.
According to local newspaper The Atlanta Journal-Constitution, the police saw the Lexus and a high-speed car chase ensued. The vehicles were going at 130mph, resulting in the Lexus crashing.
Wallace and Tookes got out of the car and ran away, so the police began setting up roadblocks across the area in a bid to prevent them from escaping. Then they caught a lucky break at 4am.
Police imitated Lyft driver
A car stopped by one of the checkpoints and a woman got out. She said that she was a Lyft driver and had received a job from people asking to be picked up near the area where the crime took place.
Fayette County Sheriff Barry Babb guessed that the job could have been booked by one of the suspects. He took down the address, and he and three police officers got into his car, which happened to be the exact same make as the Lyft driver's car.
The police drove to the pick-up location, which was close to some woods. When the suspect walked out and up to the car, the police then got out and identified themselves as being representatives of the sheriff's office.
The suspect decided to flee and managed to get about 100 yards into the woods before being apprehended and arrested.
DeMagnus was a captain of industry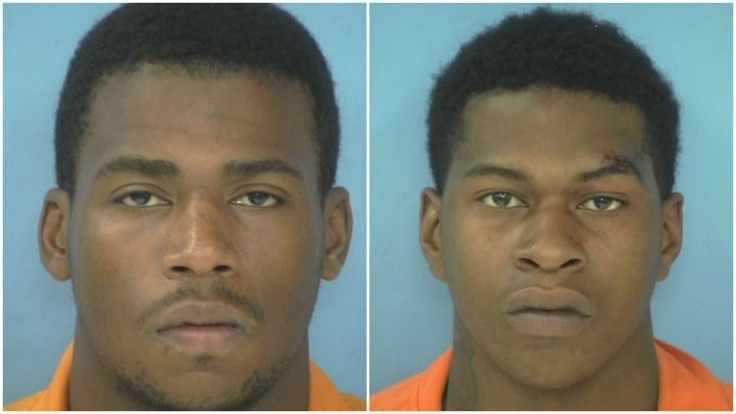 The second suspect was located a couple of hours, but the third man, who was driving the suspects' car, is still at large.
The police are still trying to establish why the suspects decided to target DeMagnus and his wife. His death has come as a blow for the black community in Georgia as DeMagnus was highly regarded for succeeding as a tech entrepreneur since the late 1980s, at a time when black people were only just beginning to gain a foothold in the technology industry.
During his time at Computer Management Services Inc, DeMagnus succeeded in gaining contracts to provide IT services with many Fortune 500 companies, and was also the recipient of federal contracts granted to minority-owned and disadvantaged companies, according to African American news site Rolling Out.