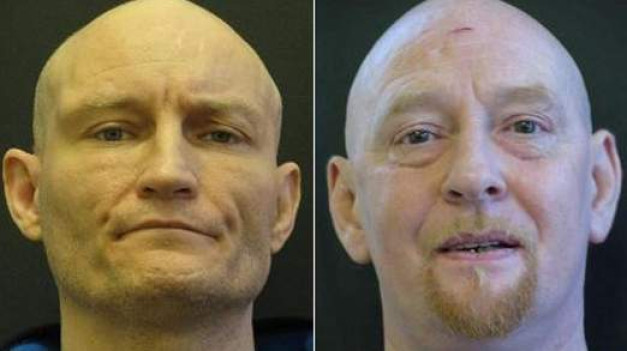 Police have issued a public warning after two dangerous criminals failed to return to prison after being let out on day release.
Arnold Pickering and Thomas Moffett walked out of HMP Kennet in Maghull, Liverpool, at around 9.30am on Saturday morning (May 18).
They were due to return to the prison at around 4.40pm the same day. When they failed to return, their disappearance was reported to Merseyside Police at 7pm.
Pickering, 44, is serving a life sentence after being convicted of a murder in Oldham, Greater Manchester, in 1990.
He is described as around 5ft 11in tall, medium build with blue eyes. He has tattoos on his arms and chest.
Moffett, 51, is serving an indeterminate sentence for several robberies carried out in Blackburn, Lancashire, in 2006.
He is described as around 5ft 10in tall, also of medium build, with brown eyes. He has a scar on his right knee and tattoos of swastikas on his arms.
Officers believe both men could be in the Southport area.
The prisoners had both been risk assessed and were deemed suitable for temporary release on licence by the Ministry of Justice.
Police hunting for the escaped convicts have warned the public not to approach them.
Officers are appealing to anyone with information to call Merseyside Police on either 0151 777 3803 or 0151 777 3891, or via 101.