Sussex police have launched an appeal for witnesses on Monday (17 April) after a teenager was raped on Brighton Beach over the Easter weekend. The attack was conducted by another man in a harrowing ordeal in the early hours of Good Friday.
The 18-year-old victim had apparently been walking away from the popular area of Brighton's seafront, which is home to a number of clubs and bars, in the direction of the Marina. Police say the young man was followed.
Between around 1.30am and 2.30am, the victim was pulled onto the beach near the Volks Railway, which is near a club of the same name. After being dragged onto the beach, the young man was raped.
The suspect was described by the police as a black man in his 40s or 50s. He is said to have a muscular build and was bald. The suspect, who was wearing a black hooded top fled the scene in the direction of the Marina after the attack, police said.
In a statement issued by Sussex Police, Detective Sergeant Vickie Maroki said: "We are appealing for any witnesses who may have seen this happening or have any information to get in touch with us."
Police added that the victim of the attack is being supported by specially trained officers, although there is little help for men who experience sexual assault or abuse.
According to Hove-based charity Mankind though three in 20 men experience sexual violence, the charity – which provides support for men who have experienced sexual abuse or assault at any time in their lives – is the only service of its kind in the south-east of England and is funded by the Big Lottery.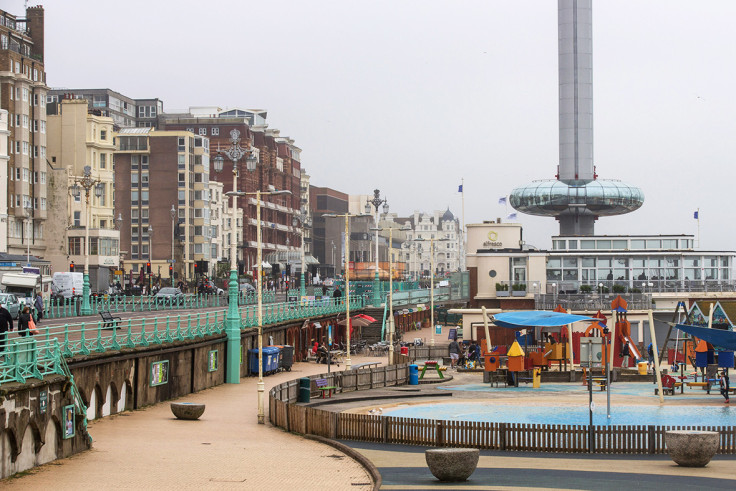 Though the number of reports of sexual violence against men are less than those of women, they are still significant. According to data released by the Home Office in 2013, between 2009-2012 0.4% of men in England and Wales reported being victims of sexual offences, 0.1% (approximately 12,000) of those men said they had been raped or sexually assaulted by penetration.
According to the statistics, 90% of both male and female victims of the most serious sexual assaults knew their attacker.
Anyone with any information about Friday's attack should contact police by emailing 101@sussex.pnn.police.uk or ring 101 quoting Operation Byworth.