Seattle police for the first time have released photographs of the shotgun that legendary American rocker Kurt Cobain used to commit suicide 22 years ago. The five photographs, taken recently, show Seattle cold case homicide Detective Michael Ciesynski holding the shotgun — marked with an evidence tag — in various positions.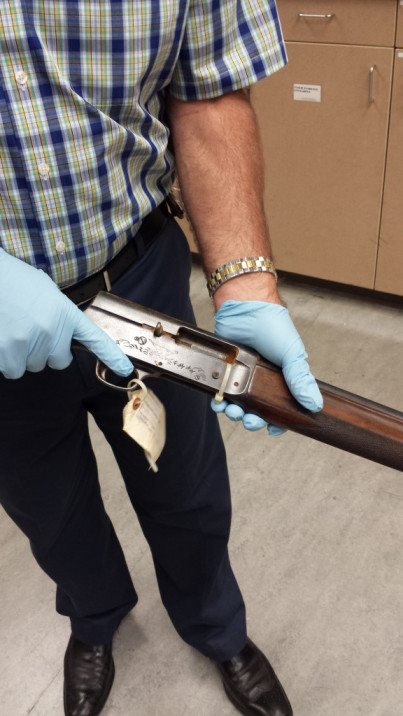 Only partial glimpses of the gun had been spotted earlier in death scene photos released by police. The body of the troubled Nirvana frontman was found on 8 April 1994 in a greenhouse room above the detached garage of his home in an upscale neighborhood of Seattle.
Cobain, 27, was still clutching the shotgun that killed him. A bullet had struck his brain through his mouth, the coroner revealed.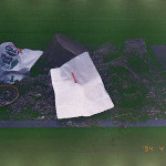 The rocker, wearing blue jeans, and purple Converse All-Star trainers, had also just injected what would have been a lethal dose of heroin, according to autopsy results.
Cobain's drug kit was sitting at his side inside a cardboard cigar box. The Seattle Police Department has released more than 100 pages of police reports and photos relating to Cobain's suicide file.
The police took new photos of the gun after an official request from CBS News, which was investigating a belief by conspiracy theorists that the shotgun had been melted down to hide evidence in a supposed cover-up of a possible murder.
Two years ago, on the 20th anniversary of Cobain's death, police developed three new rolls of crime scene film which had been overlooked earlier to reveal never-before-seen photos of the death scene.
Thousands of Cobain fans are convinced he didn't commit suicide and suspect a murder conspiracy against the pioneering, anti-authoritarian Smells Like Teen Spirit musician.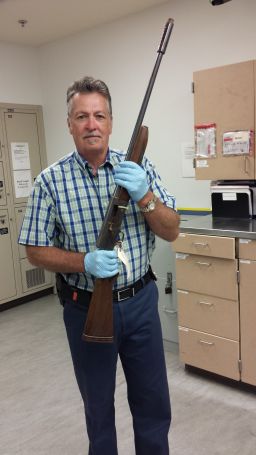 A film released last year and now on Netflix, Soaked in Bleach, questioned the police investigation into Cobain's death. The documentary presented theories of Los Angeles private investigator Tom Grant, who had been hired by Cobain's wife, Courtney Love, to find the rock star during the days before his death.
Besides a dubious Grant, the film featured various law enforcement and forensic experts questioning the suicide and calling for police to re-open the case.
One was former Seattle police chief Norm Stamper, who said: "If we didn't get it right the first time, we damn well better get it right the second time, and I would tell you right now if I were the chief of police, I would reopen this investigation." But he didn't launch a new probe the entire time he was chief from 1994 to 2000.
In 2014 Seattle released an updated report by Ciesynski, who reviewed the Cobain file with additional evidence and concluded: "The investigation on the death of Kurt Cobain, which was conducted 20 years ago, reached the correct conclusion." The case remains closed.