Police rescue 8 children from Texas home and arrest woman for child abuse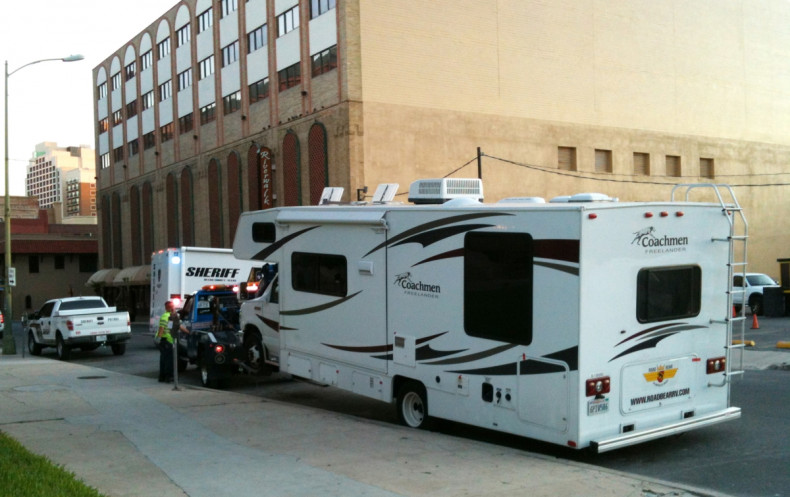 Authorities rescued eight unsupervised children from a home in Texas, after receiving an anonymous call about a crying child late night on 29 April. A two-year-old boy was chained to the ground, while a three-year-old girl was tied to a door with a dog leash in the backyard when police discovered them, reports say.
Two people, identified as parents of six children found inside the home, were taken in for questioning, the Associated Press reported.
The eight children, who may all be malnourished, have been giving medical assessment, a spokesman for the Texas Department of Family and Protective Services, Patrick Crimmins has said.
Crimmins said one of the injured children had a fractured wrist and arm and a three-year-old had superficial injuries that include abrasions and scarring.
The two children, who were tied outside the house and are believed to be siblings, have been taken to the hospital; the police are searching for their parents. The other six children, aged between 10 months and 13 years have been sent to foster care after a medical test, according to media reports.
"I would describe it as disgusting," district attorney Nicholas LaHood said of the scene. "It shocks your conscience when you think what kind of individual could treat children, who in my opinion are gifts from God, like this."
Bexar county authorities said the mother of six of the rescued children, Porucha Phillips, has been arrested and charged with injury to a child by omission with serious bodily harm and injury to a child by omission with bodily injury. Investigators believe she was responsible for the care of the two children found tied up outside.