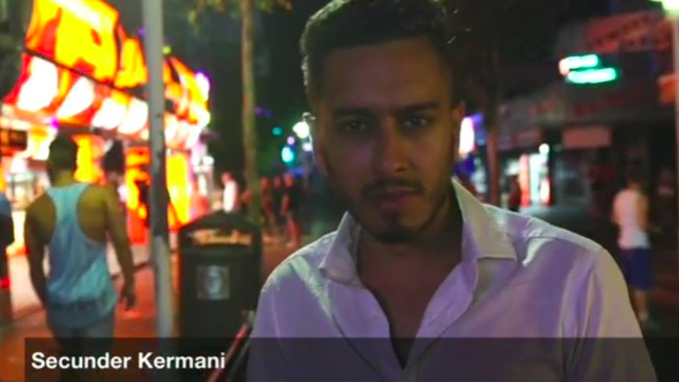 Police have seized the laptop of a BBC Newsnight journalist, exercising powers under the Terrorism Act. Detectives served an order obtained from a judge on the BBC and Secunder Kermani, who has produced extensive reports on jihadis born in Britain.
Newsnight editor, Ian Katz told The Independent: "While we would not seek to obstruct any police investigation we are concerned that the use of the Terrorism Act to obtain communication between journalists and sources will make it very difficult for reporters to cover this issue of critical public interest."
It is understood that police wanted to read communications between Kermani and a man who had publicly identified himself as a member of the Islamic State (IS). The man is in Syria and has previously appeared in Newsnight reports.
The seizure - which happened earlier this year - has raised concern over press freedom. "Police obtained an order under the Terrorism Act requiring the BBC to hand over communication between a Newsnight journalist and a man in Syria who had publicly identified himself as an IS member," a BBC spokesman said. "The man had featured in Newsnight reports and was not a confidential source".
Jo Glanville, the director of campaign group, English PEN said the present "hysteria" around terrorism is even more prevalent than in the aftermath of the 9/11 and 7/7 attacks in the US and UK respectively. "If journalists go near something to do with terrorism the police can use the Terrorism Act [2000] to go after their sources," Glanville said.
Prior to joining Newsnight, Kermani had worked at the Islam Channel, Bloomberg News and BBC London. In 2014, he interviewed Australian teenager, Jake Bilardi who died in a suicide attack in Iraq which killed 17 people in March.