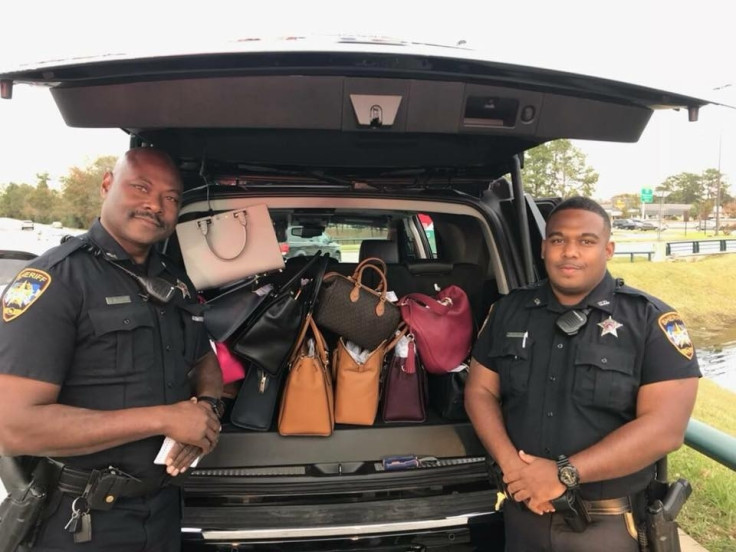 When police arrested a woman over a hit and run accident, they came across thousands of dollars of expensive bags in her car. Texas' Montgomery County Sheriff's Office caught up with Maria Rangel, 26, and searched her vehicle to find 15 stolen Michael Kors purses.
Deputies said the bags were taken from a Macy's store inside the Woodlands mall and still had tags on them, KHOU reported. Wire cutters were also found inside one of the purses.
CCTV footage from inside the store showed Rangel with two other people stealing the purses, deputies said.
Deputies returned the bags, worth $4,700 (£3,528), to Macy's after Rangel's arrest.
Two accomplices have been identified and warrants are to be filled for their arrests.
Maria Rangel is facing charges for felony possession of stolen property as well as failure to stop and give information.