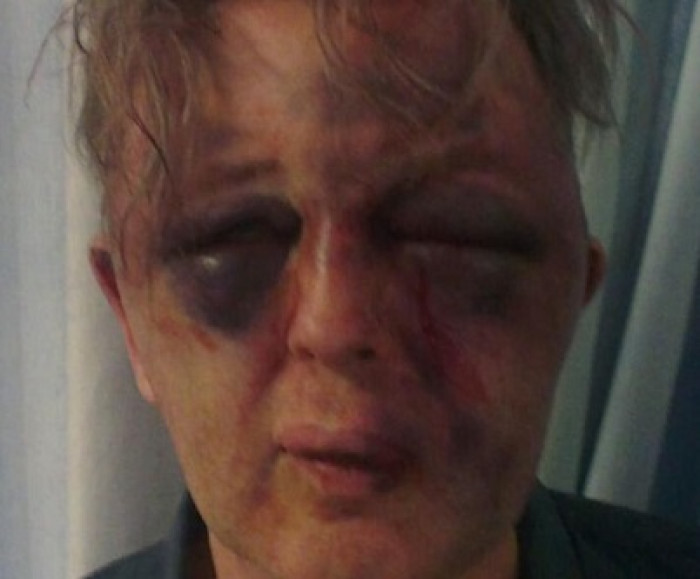 Four burglars who took part in a raid which left a teacher with "life-changing" injuries after they attacked him at his home in Wimbledon have been jailed for a total of 64 years.
Paul Kohler, 55, was left with serious facial injuries following the "savage" beating he received during the burglary in southwest London last August.
The lecturer was "utterly unrecognisable" after the attack which left him with a fractured eye socket, a fracture to his left jawbone, a broken nose and severe bruising.
His wife, Samantha MacArthur, was also threatened during the attack. Their daughter and her boyfriend, both in their early twenties, were upstairs at the time and able to call 999 for help from the safety of a locked room.
Polish nationals Pawel Honc, 24, and Mariusz Tomaszewski, 32, were both sentenced to 19 years after they admitted grievous bodily harm with intent and aggravated burglary.
Oskar Pawlowicz, 30 and Dawid Tychon, 29, were both jailed for 13 years after pleading guilty to aggravated burglary.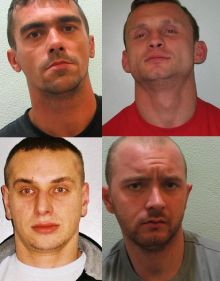 Kohler, head of law at the School of African and Oriental Studies in London, spoke of how the attack left him with "nightmares".
During his witness statement, he said the attack had also "allowed some to push an anti-Polish agenda which sullied the name of a proud and honourable nation".
He added: "The pointless ferocity and utter senselessness endangered my family's peace of mind, my physical and our psychological well-being and risked fomenting issues within the wider community both in Wimbledon and beyond.
"I would, on behalf of my family, like to finish by thanking our many well-wishers, both within and beyond the Polish community, and to stress that the actions of the perpetrators had nothing to do with immigration, and were simply an example of mindless thuggery."
Detective Inspector Dan O'Sullivan, of Merton burglary squad, said: "This was a brutal attack on an innocent family. It is believed the motive was purely for financial gain, the defendants thinking there was cash within the property.
"However, the level of violence used was utterly unnecessary and the whole incident has had a lasting effect on Mr Kohler and his family.
"Thankfully this type of incident is rare in Wimbledon and the borough of Merton and I am pleased today has seen the defendants put behind bars."