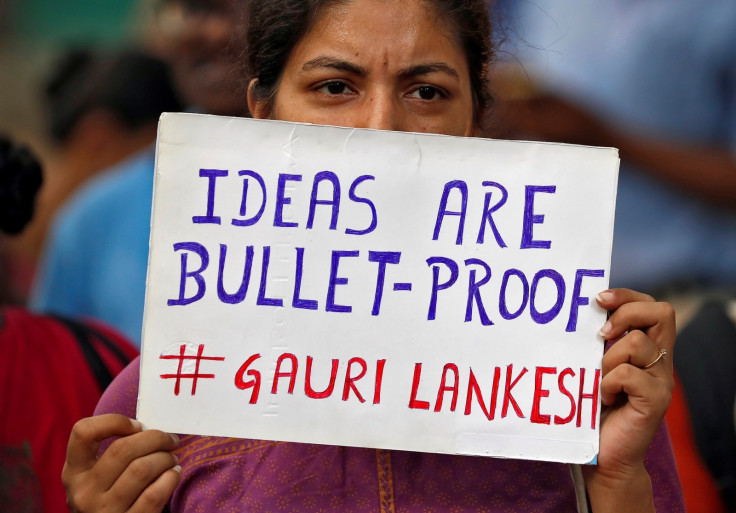 A TV journalist who was covering a rally in the north-eastern Indian state of Tripura was beaten and stabbed to death by a mob on Wednesday (20 September), triggering tensions. As fellow journalists took to the streets following Shantanu Bhowmik's murder, the government has assured that swift action will be taken against the perpetrators.
Bhowmik's death occurs a few weeks after senior journalist and editor Gauri Lankesh was killed in the southern Indian city of Bengaluru in the state of Karnataka. Her murder by unidentified gunmen sparked widespread protests both inside and outside Karnataka.
Bhowmik, 28, who was a reporter with a local TV channel, was covering political demonstrations in Mandai, Tripura when clashes broke out between two different groups – the Indigenous People's Front of Tripura (IPFT) and the Tripura Rajaer Upajati Ganamukti Parishad (TRUGP).
"He [Bhowmik] was first hit on his legs with a stick... when he fell down on the road, they hit him on his head. The mob later dragged his body and hid it behind the local stadium. It was gruesome," another journalist who was covering the event, told the Indian Express.
The victim was eventually rushed to hospital with serious stab wounds, but was declared dead on arrival by doctors. Four men have been detained by the police following the incident, although it is unclear whether the suspects have any direct connection to Bhowmik's death.
Meanwhile, political parties are trying to pin the blame on each other. The left-wing political outfit CPI-M, which is currently in power in the state, tweeted, "CPIM [Communist Party of India – Marxists] strongly condemns this brutal murder! Murder of Journalist in Tripura by BJP [Bharatiya Janata Party] backed IPFT Goons show BJP's frustration in Tripura & overall pattern of silencing Journalists! Shame."
In response, the BJP's Tripura state unit said, "Journalist Shantanu Bhowmik murdered covering political clash in Tripura. Law and order non-existent, only violence under CPI-M rule."