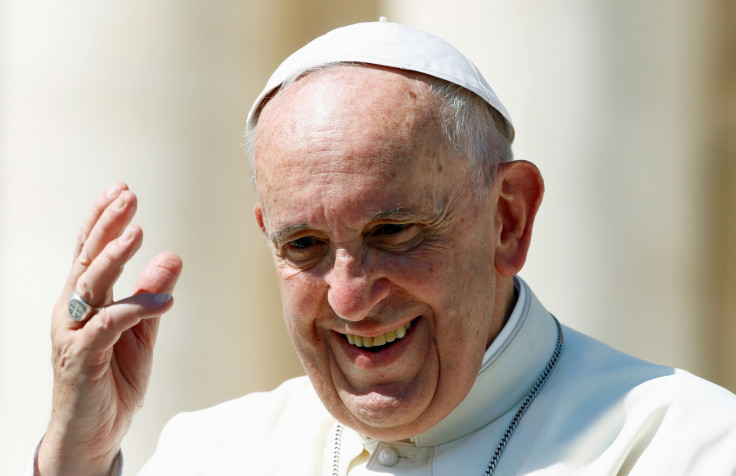 Pope Francis has likened journalism based on lies and rumours to 'terrorism' and warned against turning media into a 'weapon of destruction'.
Addressing a group of journalists from Italy, Francis, 79, urged them to be extra cautious as their stories directly affect the lives of people. While hailing the journalist community for penning "the first draft of history", he cautioned against spreading rumours.
He said rumours are an example of "terrorism, of how you can kill a person with your tongue. This is even truer for journalists because their voice can reach everyone and this is a very powerful weapon."
The pontiff was addressing members of Italy's National Council of the Order of Journalists, against the backdrop of several Italian news outlets being seen as highly politicised since the times of former prime minister Silvio Berlusconi. News reports, particularly pertaining to recent extremist attacks and refugee migration, carried by right-wing media outlets in recent times have faced strong criticism.
In his remarks at the Vatican's Clementine Hall, he added: "Certainly criticism is legitimate, and, I would add, necessary, just as is the denunciation of evil, but this must always be done respecting the other, his life, and his affect. Journalism cannot become a weapon of destruction of persons or even nations."
"Political debates, and even many conflicts, are rarely the result of a distinct, clear dynamic in which it is possible to recognise precisely and unequivocally who is wrong and who is right," said Francis.
"The task of journalism – dare I say, its vocation – is, therefore, to nurture the social dimension of man, favouring the building of true citizenship."