The father of dead toddler Poppi Worthington was found to have her DNA on his penis after forensic tests were conducted following her death, an inquest heard.
Paul Worthington, from Barrow, Cumbria, appeared at a second inquest into his 13-month-old daughter's death at Kendal Coroner's Court on Thursday (30 November).
Poppi was found dead with serious injuries in December 2012. No one has ever been charged with crimes linked to her death although a family judge ruled, Paul, 49, had "on the balance of probabilities...perpetrated a penetrative assault" on her before her death.
The botched Cumbria Police investigation into Poppi's death was criticised in an Independent Police Complaints Committee (IPCC) report that highlighted failings, including not arresting Paul earlier and unacceptable delays in processing evidence.
A fresh inquest into her death was ordered after a seven-minute hearing in 2014 determined Poppi's death was "unascertained".
At the hearing, Worthington refused to answer more than 250 questions about how she died repeatedly saying: "I refer to my previous statements and my rights under Rule 22".
Rule 22 states no inquest witness is obliged to answer any question which may incriminate them.
Although the former supermarket worker did describe her as: "Lively. Bubbly. The happy one out of the siblings. Bully in her own little way."
The night shift worker was asked graphic details about allegations he sexually assaulted Poppi and whether he smothered Poppi with a pillow or covered her face, reported The Sun.
He also cried when quizzed about performing CPR on Poppi on the day she died, but refused to answer the questions.
Poppi's mother was present during the hearing where Paul gave evidence from behind a screen and was given a police escort into and out of the building.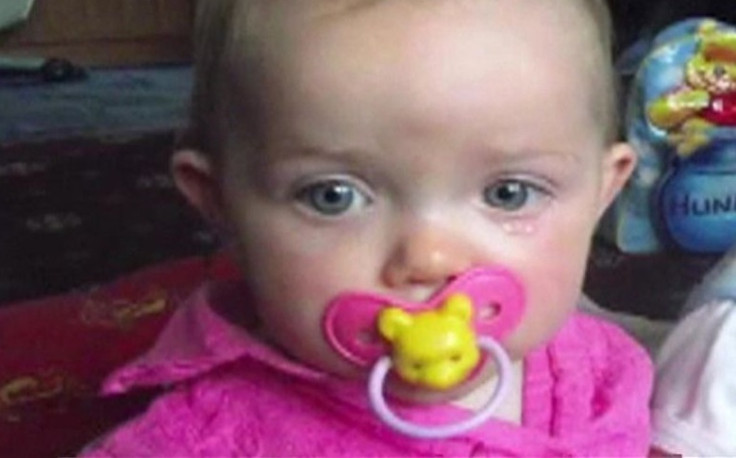 According to Paul's version of events, Poppi awoke screaming at around 5.45am and she was rushed to hospital but tragically died.
Poppi was found to have had a fracture of her right lower leg and other acute injuries which were said to be very rare in a girl her age.
During the inquest, Paul was asked about Poppi's DNA being found on his penis and The North West Evening Mail reported he had previously claimed this was by transfer from him holding the child then going to the lavatory at the hospital.
Counsel to the inquest Alison Hewitt asked him whether he was "aware of the view expressed by at least one pathologist" that the post-mortem suggested sexual assault.
Paul has always denied that any assault took place and the CPS have not prosecuted him, saying that there is "insufficient evidence to provide a realistic prospect of conviction".
Last January, Worthington was ruled by family court judge to have sexually assaulted her in the hours before she died.
A High Court ruling ordered a fresh inquest into Poppi's death after the previous seven-minute hearing was deemed "irregular", reported The Sun.
An IPCC report published in March this year, two years after it was written, found Cumbria Police had waited nine months until they opened a criminal case into Poppi's death.
Her home was not adequately preserved and searched, resulting in a nappy she had been wearing being lost as potential evidence and the force failed to adequately investigate whether the toddler had been abused despite it being a "reasonable line of enquiry".
They also found the investigation was delayed because Poppi died on a weekend and police officers had the weekend off.