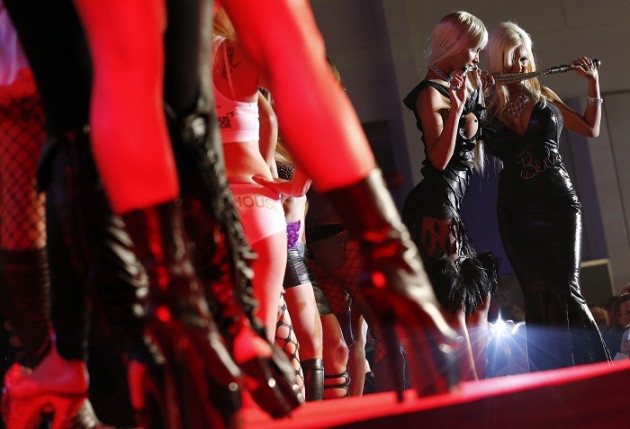 A porn performer has tested positive for HIV, bringing the US adult film industry to a standstill for the third time this year.
The Free Speech Coalition, the adult industry's trade association, announced on Friday that one of its performers had contracted the virus after being tested at one of its dedicated screening centres.
Diane Duke, chief executive of the Free Speech Coalition, called for suspension of filming while the association attempts to determine if anyone else may have been exposed to infection. Details about the performer or where the infection was contracted have not been released.
"We are taking every precaution while we do research to determine if there's been any threat to the performer pool," Duke said in a statement.
"We take the health of our performers very seriously and felt that it was better to err on the side of caution while we determine whether anyone else may have been exposed. The next steps will be to perform additional tests, determine a timeline and identify any first generation partners."
The latest infection has reignited debate about the use of condoms within the adult film industry, with health experts calling for more stringent enforcement of the use of protection on porn film sets.
Michael Weinstein, president of the Los Angeles-based AIDS Healthcare Foundation (AHF), said: "AHF is saddened by the news of yet another adult performer having been infected with HIV.
"Whether this performer was infected in LA County or not, this latest news begs the question: how many people need to become infected with HIV for the county of Los Angeles to engage actively in implementing the will of the voters of LA County to protect these performers?"
In November last year, LA County voters passed Measure B, also known as the County of Los Angeles Safer Sex in the Adult Film Industry Act, which requires adult performers to wear condoms during sex scenes filmed in the county.
After the law was passed, applications for permits to shoot porn films dropped by around 95%.