US Republican presidential candidates Donald Trump, Ted Cruz and Marc Rubio might not agree on much but there's one thing their constituents, and in Trump's case neighbours, have in common: a passion for lesbian porn.
While the trio lock horns to earn their party's nomination to stand for the White House, visitors to PornHub who live in New York, where Trump hails from, Texas, where Cruz is state senator, and Florida, where Rubio is also a senator, are most likely to enter the word "lesbian" into the website's search bar.
And their home states aren't the only ones. Most of the West, Midwest and East Coast, also search for the word, making it the top ranking one in more states than any other. Stepping up north, we find that "step sister" is the preferred search in states like Wyoming, Montana, Minnesota, Ohio and Maine, while "step mom" scores big in Alaska, Washington, Kentucky and New Hampshire.
Bernie Sanders has been painted as the hard-left candidate and it appears his constituents in Vermont are keen on their art – "cartoon" was the most popular search term in the north-eastern state.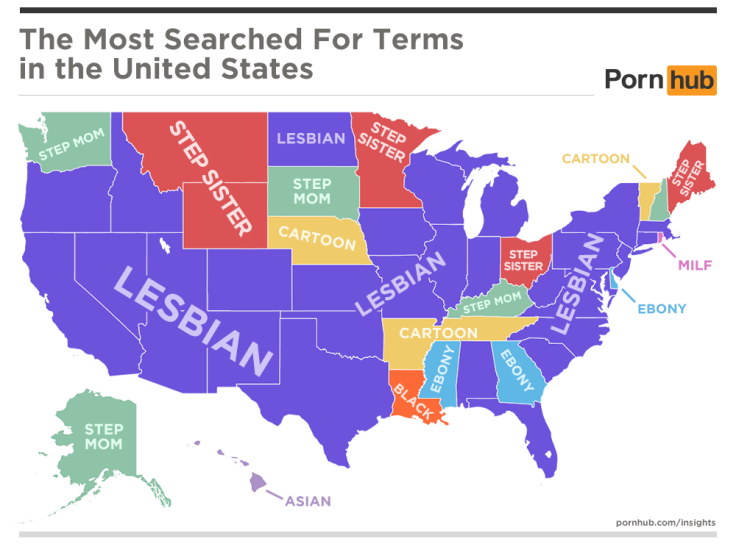 In January the website revealed "lesbian" was also the most popular search term entered by British visitors in 2015, and eye-watering annual statistics showed it received 21.2 billion visits last year. The UK was the second most porn-hungry nation behind the United States followed by India, Canada and Germany.