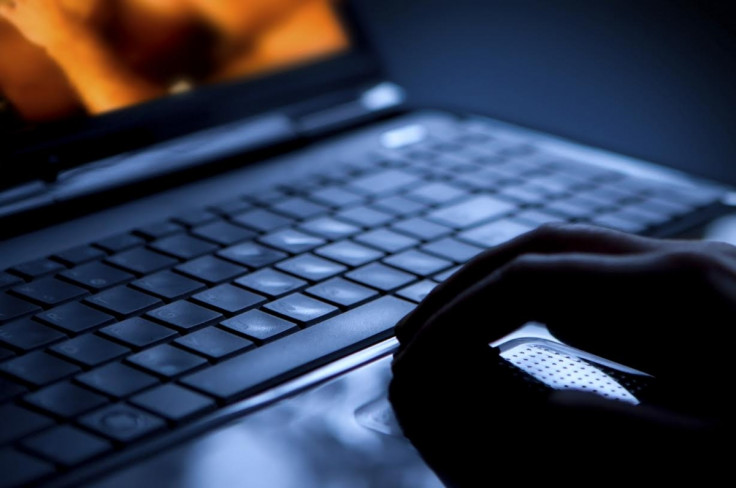 Visitors to online porn sites could have to hand over personal details under proposed laws to clamp down on children viewing explicit material. Ministers on Tuesday (16 February) launched a consultation that will likely see adult websites like Pornhub fined up to £250,000 if they fail to introduce robust age verification measures.
The proposed system would see those who visit free or paid-for porn sites told to enter credit card numbers, mobile phone account details or data that can be checked with the electoral register. It would seek to do away with existing age verification tools that simply ask for your date of birth or to click a button confirming you are 18 years old or over.
The consultation – which runs until 12 April – said it was aware of "the need to maintain the privacy of adult users of pornographic sites" and recognised there was "the potential for fraud or misuse of personal data". Ministers said new regulators will be responsible for ensuring users' data is protected from being hacked, as happened with those who signed up to extramarital affair site Ashley Madison in 2016.
The exact details of what system will be imposed have not yet been finalised and developing age verification tools that allows users to remain anonymous may prove challenging. The involvement of third-party companies could ensure data is not held by the adult sites themselves, a spokesman for Culture, Media and Sport told IBTimes UK.
The consultation comes as research by ComScore suggested 1.4m under-18s were accessing online pornography, approximately half of whom were between the ages of six and 14. Child safety campaigners say some young people are developing a "warped view of sexual relations" due to the increasing level of disturbing material available online. This includes videos simulating rape of women and which use actors that look under-age.
A separate study by the National Society for the Prevention of Cruelty to Children (NSPCC) revealed that 1 in 10 of British children has taken part in a sex video, while a fifth of them think they are hooked on web porn. Peter Wanless, NSPCC chief executive, welcomed the government's announcement, saying: "Companies that produce and profit from this material have a responsibility to give children the same protection they would get in the offline world.
"Every day ChildLine receives calls and messages from young people who feel they are being badly affected by the way they and their friends can view unlimited online pornography. As a matter of urgency we must prevent children having ready access to content rated over 18 as it can give them a warped view of sexual relationships."
One of the UK's most popular free porn websites, Pornhub, has already signalled it will cooperate with the new measures. A spokesman for the site told the BBC: "Pornhub will comply fully with any robust legislative and relevant local measures that emerge from this consultation.
"As members of the Digital Policy Alliance, we have already been working to carve out a technical solution which works for all. It's essential that all explicit adult content is covered, and non-compliant sites are quickly taken down."
New regulatory powers will be introduced to ensure websites that breach the new rules can be punished, including with fines of up to £250,000. The Conservatives – who made a manifesto pledge to combat under-age viewing of porn during the 2015 election – hope controls on internet sites will reach a parity with those imposed on adult TV channels, magazine publishers and video-on-demand services.
But it recognised online content presented unique challenges, acknowledging there "may be ways around" any system put in place. The consultation added: "No solution in this area will ever be perfect. The most determined young people, particularly those with the technological abilities to do so, are likely to try to find ways to circumnavigate certain protections.
"However, given the evidence of potential harm, it is clear that doing nothing to tackle this problem is simply not an option."
Ministers pointed to Germany as an example of a country which has introduced more robust age verification tools for online porn sites. It also welcomed measures imposed on Internet Service Providers (ISPs) in 2014 that meant customers were forced to choose whether to install family-friendly filters – something ministers said had already seen gains in preventing children from viewing porn.
Internet Safety and Security Minister Baroness Shields said: "The internet is a tremendous resource for learning and creativity but it is important to make sure that children are able to make the most of all it has to offer in a safe way. Keeping children safe online is one of government's greatest priorities.
"Just as we do offline, we want to make sure children are prevented from accessing pornographic content online which should only be viewed by adults. So we are delivering on our manifesto promise by launching this consultation today, which proposes we require companies providing this pornographic content to ensure they have safeguards in place to ensure those accessing their websites are over 18."
Internet providers, charities, schools and parents are just some of the groups invited to take part in the consultation.