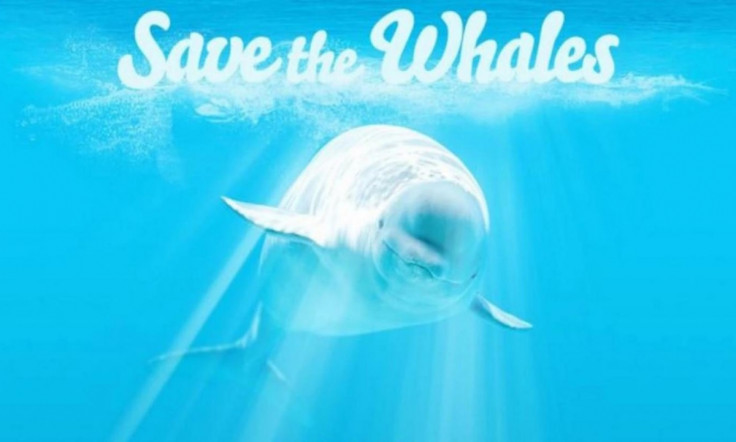 PornHub has shown there is more to hardcore pornography than Mia Khalifa and Kim Kardashian and showed it has a softer side by launching a campaign to help save whales. The XXX-rated website might be better known for vast pool of porn but it has now taken the plunge into conservation after pledging to donate money it makes to charity for World Whale Day.
"Launching in commemoration for World Whale Day on February 13, the company's latest philanthropic endeavour will be a month-long fundraising and awareness movement dedicated to the preservation of big beautiful whales worldwide, including the endangered sperm whale which is especially dear to Pornhub," a statement read.
Despite the its good intentions, the website could not resist a not-so-subtle link to its racy content: "Here at Pornhub, we care deeply about the environment and the preservation of wildlife," Corey Price, Pornhub vice president, said in a statement. "We're now asking our community turn their attention to — and help save — a different type of blowhole, one that belongs to a majestic species that once swelled in numbers throughout the oceans before commercial industries initiated their demise."
Almost 88bn videos were watched overall last year – or, 12 videos per person on the planet – which translates to more than 4.3bn hours of pornography. "In 2015 alone, we streamed 75GB of data a second, which translates to enough porn to fill the storage in around 175 million 16GB iPhones," the website reported in Jnauary 2015.
It also revealed in January that "lesbian" was the most popular search term entered by British visitors in 2015 while "Kim Kardashian" was one of the most searched-for individuals.