A video has been released by police showing the moment a group of robbers wielding shotguns and driving a Porsche raided a home in east London.
The CCTV footage, released by the Met Police shows the black convertible Porsche reverse into the house's drive down Wallenger Avenue, Gidea Park. Four hooded and masked men emerge from the vehicle, with one taking out one of the CCTV cameras with a crowbar. They then use crowbars to weaken the door before kicking it down and entering the abode armed with shotguns.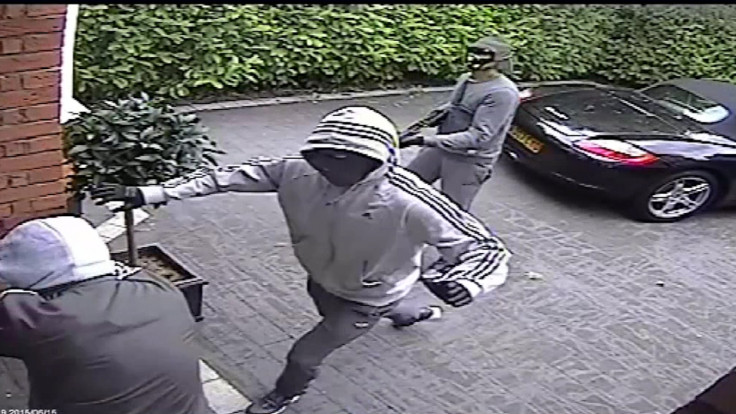 Three people in their 20s and early 30s were at home when the gang broke in, with police reporting that they suffered minor injuries from the breaking glass when the door was broken down.
The gang stole four watches from the property before escaping in the Porsche and a black Mercedes.
Police have asked anyone with information about the incident or who can identify any of the men to call Havering CID on 101 or Crimestoppers anonymously on 0800 555 111.