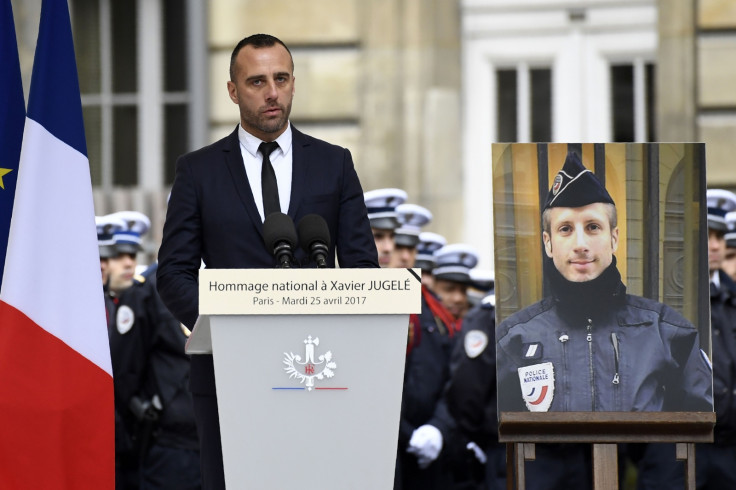 The partner of a French policeman shot dead by a gunman on the Champs-Élysées in Paris has married him posthumously.
Etienne Cardiles married his deceased partner Xavier Jugelé in Paris on Tuesday (31 May), French newspaper Le Parisien reported.
The policeman was hit by two bullets after he confronted gunman Karim Cheurfi, who opened fire with a Kalashnikov assault rifle on the Champs-Élysées on 25 April.
Police described Cheurfi as a "psychologically fragile character" but said he showed "no sign that he belonged to any movement or of radicalisation."
Jugelé, 37, was one of the first officers to respond to the terrorist attack on the Bataclan music venue in November 2015.
He was posthumously knighted by Hollande who presented him with the distinguished Legion of Honour.
After his death, Cardiles delivered an emotional eulogy at a memorial service attended by hundreds of people, including French President Emmanuel Macron, and Marine Le Pen.
Cardiles said that his partner "lived like a star and left like a star." He said that he felt "no hatred" towards the gunman who took his partner from him.
"I have no hatred, Xavier, because it is not like you and does not fit with what made your heart beat nor what made you a guardian of the peace," Cardiles said.
Former French president François Hollande and Paris' mayor Anne Hidalgo attended the wedding ceremony.