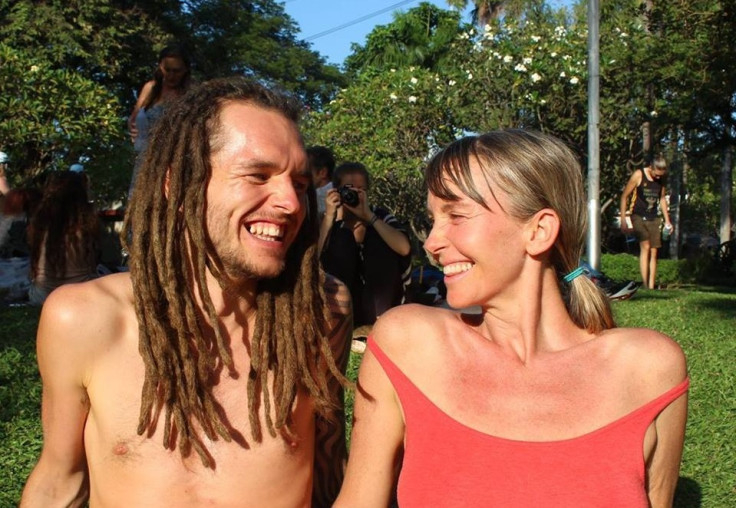 A pregnant British mummy vlogger has been crushed to death by an 18-wheel truck in a tragic moped accident in Thailand.
Sophie Emma Rose was killed on the popular island of Phuket when a truck allegedly smashed into the moped she was riding pillion on, whilst her partner, Danny Glass, was driving.
The 41-year-old, who was six months pregnant, suffered fatal head injuries in the crash, in the Thalang area, with her boyfriend escaping with minor injuries.
Rose had appeared on ITV's This Morning Phillip Schofield and Holly Willoughby last year where she expressed her belief that women should breast feed children until they're at least eight.
Rose was expecting her second child after giving birth to her son, Shaye, five years ago.
The 29-year-old Glass took to Facebook to pay tribute to his "precious" partner.
He said: "Tragic news my girlfriend died in a scooter accident we had today. I am in total shock as I've lost the most precious person I had ever connected.
"My brain keeps going into denial. I am distraught. She was also pregnant so I lost my child too."
Rose, originally from Blackpool, Lanacashire, was living in Thailand with Glass at the time of her death.
It has been reported that she was crushed under the vehicle's wheels at around 12.10pm local time (6.10am GMT) on Monday (8 May).
Glass, was in a "state of shock" after the fatal incident, said Lt Col Sanit Nookong, of Thalang Police, according to the Mirror. Rose was pronounced dead at the scene.
The Sun reported that the 30-year-old driver of the truck fled the scene, however he eventually surrendered to police.
He has been named as Nattawoot Kimchue, from Thai Muang in Phang Nga Province, north of Phuket. Officers have not said whether he will face charges.
A Foreign Office spokesman said: "We are providing support to a British man who was injured in a road traffic accident in Thalang, Thailand and are in contact with the local police."